If you are a left-handed person who wants to learn how to throw a baseball or a right-handed person who wants to switch your throwing hand, this blog post is for you.
Throwing a baseball left-handed is not as hard as it may seem, but it does require some practice and patience. In this post, I will explain the basic steps and tips on how to throw a baseball left-handed, as well as some common mistakes to avoid.
By the end of this post, you should have a clear idea of how to improve your left-handed throwing skills and impress your friends and teammates.
What is Left-handed Throw in Baseball?
In baseball, a left-handed throw refers to the act of throwing a baseball with the left hand. Baseball is a sport where most players throw the ball with their right hand, but there are a few who are left-handed throwers. Left-handed throwing players are often referred to as "lefties" or "southpaws."
In terms of fielding positions, left-handed throwers have an advantage when playing in the outfield, especially in left field. This is because they can make a direct throw to the bases without having to turn their bodies, resulting in quicker and more accurate throws.
Left-handed throwing pitchers are also highly valued in baseball due to their ability to throw from a different angle, creating deception for right-handed batters who are more accustomed to facing right-handed pitchers.
Left-handed throwers are relatively rare compared to right-handed throwers in baseball, comprising around 10% of the general population. However, their unique skill set and advantage in certain positions make them valuable assets to a team.
Basics of Left-handed Throwing
The basics of left-handed throwing in baseball are similar to right-handed throwing but with some differences in the mechanics and technique. Here are the key points to consider:
Stance
Start in a balanced and athletic stance with your feet shoulder-width apart. Your glove hand should be extended in front of you, and your throwing arm should be relaxed at your side.
Grip
Hold the baseball with your fingers across the seams for better control and stability. The specific grip may vary depending on the type of throw you're making (e.g., fastball, curveball).
Footwork
As you prepare to throw, step forward with your right foot (if you're right-handed, it would be the left foot). This allows you to generate power and transfer weight from your back foot to your front foot.
Arm motion
As you step forward with your right foot, bring your throwing arm back and upward, keeping it in a "L" shape. This is known as the "cocked" position. From there, as you transfer your weight to your front foot, begin to move your throwing arm forward and accelerate it toward your target.
Release
At the appropriate point in your motion, release the ball by extending your arm forward and snapping your wrist. Aim to release the ball at the desired target with good accuracy.
Follow-through
After releasing the ball, continue your throwing motion, allowing your arm to follow through across your body. This helps with accuracy, control, and preventing injury.
Practice and repetition
Like any skill, becoming proficient at left-handed throwing requires practice and repetition. Focus on the fundamentals, work on your throwing mechanics, and gradually build up your strength and accuracy.
Remember, it's essential to work with a coach or experienced players who can provide guidance and feedback on your technique. They can help identify any areas for improvement and provide specific drills to enhance your left-handed throwing skills.
How to Master the Left-handed Throw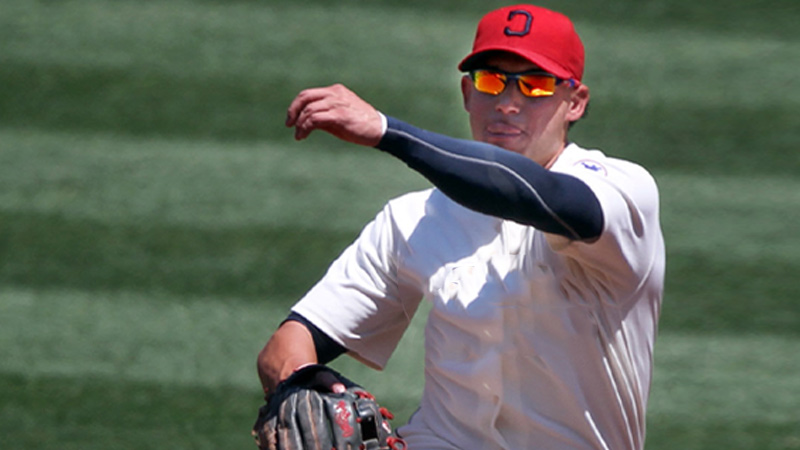 Source: cleveland.com
Mastering the left-handed throw in baseball requires practice, technique, and consistent effort. Here are some tips to help you develop your left-handed throwing skills:
Proper Grip
Start by ensuring you have the correct grip on the baseball. For left-handed throwing, your fingers should be across the seams, with your thumb underneath the ball.
Body Positioning
Position your body correctly by aligning your feet, hips, and shoulders toward your target. For left-handed throwing, your right foot should be slightly ahead of your left foot (opposite for right-handed throwing).
Arm Action
Work on your arm action and throwing motion. Your throwing arm should come over the top, generating power and a smooth, fluid motion. Keep your elbow up and your arm extended fully.
Footwork and Balance
Pay attention to your footwork and balance during the throw. Step forward with your opposite foot as you release the ball, transferring your weight from your back foot to your front foot for better accuracy and power.
Practice Fundamentals
Focus on practicing fundamental throwing drills to improve your technique. Start with short-distance throws, gradually increasing the distance as you become more comfortable and accurate.
Long-Toss Drill
Incorporate long-toss drills into your training routine. Long-toss helps strengthen your arm and improves your throwing distance. Start at a shorter distance and gradually increase the distance as you progress.
Target Practice
Set up targets, such as a net or a strike zone, and aim for specific spots. This will help you develop accuracy and control over your throws.
Consistent Practice
Regular practice is essential for developing any skill. Dedicate time to practice your left-handed throws consistently, whether it's with a teammate, a coach, or by yourself.
Video Analysis
Record your throwing sessions and analyze your technique. Compare your throws to professional left-handed throwers or experienced players to identify areas for improvement.
Seek Coaching
Consider working with a baseball coach who can provide guidance, correct any flaws in your technique, and offer personalized advice to help you master the left-handed throw.
Remember, mastering any skill takes time and effort. Be patient, stay committed, and practice regularly to improve your left-handed throwing abilities in baseball.
Tips for Improving Left-handed Throwing Skills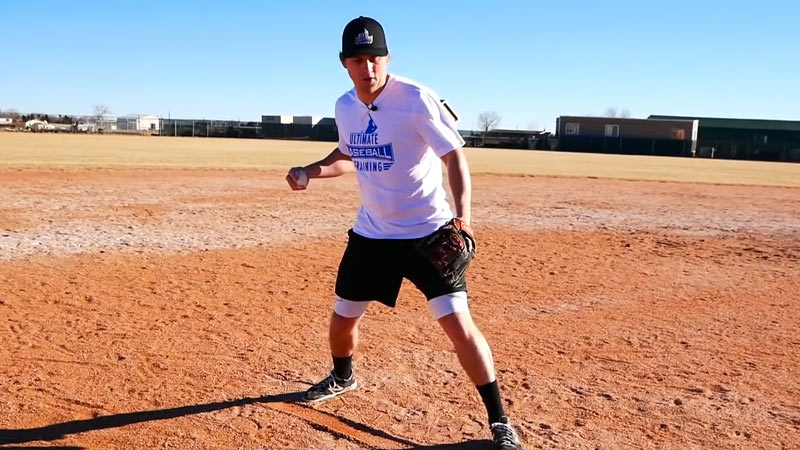 Improving left-handed throwing skills in basketball as a left-handed player requires practice, technique, and consistency. Here are some tips to help you enhance your left-handed throwing skills:
Focus on Form
Ensure that your shooting form is correct for left-handed shots. Keep your shooting elbow aligned, your non-shooting hand steady, and use proper wrist and finger follow-through.
Start Close to the Basket
Begin practicing your left-handed shots close to the basket. This will help you develop muscle memory and confidence before moving farther away.
Repetition and Consistency
Consistently practice left-handed shots during every practice session. Repetition is crucial for muscle memory and developing a consistent shot.
Balance and Footwork
Work on your balance and footwork to maintain stability while shooting with your left hand. Proper positioning and footwork will improve your shooting accuracy.
Strengthen Your Left Hand
Perform specific exercises to strengthen your left hand and fingers. Grip and forearm exercises, as well as using a handgrip trainer, can help improve your left hand's strength and control.
Practice with Game-Like Situations
Incorporate game-like situations into your practice routine. This can include practicing left-handed shots off the dribble, while moving, or with defenders to simulate real-game scenarios.
Utilize Left-Handed Dribbling
Develop your left-handed dribbling skills as it will complement your left-handed shooting abilities. Being comfortable with both left-handed dribbling and shooting will make you a more versatile player.
Seek Feedback and Coaching
Ask for feedback from coaches, teammates, or experienced players. They can help you identify areas of improvement and provide guidance on your left-handed shooting technique.
Mental Focus
Develop mental focus and confidence in your left-handed shooting abilities. Visualize successful shots and imagine yourself shooting with accuracy. Positive self-talk and mental imagery can enhance your performance.
Game-Time Practice
Apply your left-handed shooting skills during game situations. Be willing to take left-handed shots in real games, even if you miss initially. The more you practice in-game scenarios, the more comfortable and effective your left-handed shooting will become.
Remember, improving any skill takes time and patience. Consistent practice, focused effort, and a positive mindset will go a long way in enhancing your left-handed throwing skills in basketball.
What Are the Challenges in Left-handed Throw
Baseball is a sport that requires a lot of skill, coordination, and strategy. However, not all players have the same advantages or disadvantages when it comes to throwing the ball. Some of the challenges that left-handed throwers face are:
Limited positions
Left-handed throwers are usually restricted to playing as pitchers, first basemen or outfielders. This is because most of the infield plays involve throwing to the right side of the field, which is easier and faster for right-handed throwers.
Left-handed throwers may have a harder time making accurate and quick throws across the diamond, especially to third base or home plate.
Fewer opportunities
Because of the limited positions that left-handed throwers can play, they may have fewer opportunities to showcase their skills and talents. They may also face more competition from other left-handed throwers who are vying for the same spots on the team.
Additionally, some coaches or scouts may have a bias against left-handed throwers and favor right-handed ones.
Different mechanics
Left-handed throwers have to adjust their mechanics and techniques to suit their dominant hand. For example, they have to use a different grip, release point and follow-through than right-handed throwers.
They also have to account for the different spin and movement of the ball when they throw it. These differences may require more practice and training to master.
More injuries
Left-handed throwers may be more prone to injuries than right-handed ones, especially in the shoulder and elbow areas. This is because they exert more stress and force on their throwing arm when they make long or hard throws.
They may also experience more fatigue and soreness after a game or a practice session.
How Can Left-handed Throwers Overcome These Challenges?
Despite these challenges, left-handed throwers can still excel in baseball and enjoy the game. Some of the ways that they can overcome these challenges are:
Embrace their uniqueness
Left-handed throwers should not see their dominant hand as a disadvantage, but as a unique trait that sets them apart from others. They should be proud of their ability and use it to their advantage.
For example, they can surprise their opponents with their unexpected throws or pitches, or use their different angles and spins to create more movement and deception.
Work on their strengths
Left-handed throwers should focus on developing their strengths and improving their skills. They should practice regularly and diligently, and seek feedback and guidance from coaches or mentors.
They should also study other successful left-handed throwers and learn from their examples and tips.
Expand their options
Left-handed throwers should not limit themselves to playing only certain positions or roles. They should try to learn and play other positions or roles that may suit their style or preference.
They should also be open to new opportunities and challenges that may come their way.
Take care of their health
Left-handed throwers should pay attention to their health and well-being, especially their throwing arm. They should warm up properly before throwing, stretch regularly, rest adequately, and seek medical attention if they experience any pain or discomfort.
They should also follow a balanced diet and hydration plan to maintain their energy and performance.
Left-handed throwers are not inferior or superior to right-handed ones. They are simply different and face different challenges in baseball. However, with determination, hard work and passion, they can overcome these challenges and achieve their goals.
FAQs
Can I switch from right-handed throwing to left-handed throwing if I'm naturally right-handed?
Yes, it is possible to switch from right-handed throwing to left-handed throwing. It will require practice, patience, and consistency to develop your left-handed throwing skills.
Is it necessary to use a left-handed glove for left-handed throwing?
Yes, using a left-handed glove is essential for left-handed throwing. A left-handed glove is designed to fit on your right hand, allowing you to catch the ball with your non-dominant hand.
How long does it take to become proficient at left-handed throwing?
The time it takes to become proficient at left-handed throwing can vary depending on individual factors such as practice frequency, dedication, and prior throwing experience.
Consistent practice and focused effort will help expedite your progress.
Can I become as accurate and powerful with left-handed throwing as I am with right-handed throwing?
Yes, with practice and proper technique, you can achieve accuracy and power in your left-handed throwing. It may take time to develop the same level of proficiency as your dominant hand, but consistent effort will yield improvement.
Are there any advantages to being able to throw from both sides?
Yes, being able to throw from both sides can provide advantages in various game situations. It adds versatility to your skills, making you more valuable as a player and allowing you to adapt to different scenarios on the field.
Wrapping Up
Learning to throw a baseball left-handed is a valuable skill that can enhance your versatility on the field. While it may initially feel challenging for individuals who are naturally right-handed, with dedication, practice, and proper technique, it is possible to develop proficiency in left-handed throwing.
Throughout the process, it is important to address common challenges, such as lack of familiarity and muscle coordination, by practicing consistently and maintaining a positive mindset.
Gradually increasing throwing distance and seeking guidance from experienced individuals can further improve your skills and provide personalized feedback.
Staying motivated is crucial, and celebrating small victories while tracking progress can help fuel your determination. Remember that mastering left-handed throwing takes time, but with patience and persistence, you can become a proficient left-handed thrower, adding versatility and adaptability to your baseball abilities.
Embrace the challenge, enjoy the learning process, and continue to strive for improvement in your left-handed throwing skills.
Similar Posts:
How To Hit A Two Handed Forehand?
Hitting a two-handed forehand is an important part of tennis. It's a great weapon to use against your opponents when you're in control of the point and need to take the ball away from them.
How To Break In A Nokona Baseball Glove?
Breaking in a new baseball glove can be frustrating, but with a little patience and some elbow grease, you'll have the perfect glove for your batting needs. Here are five tips to help you break in your new glove fast: Warm up the glove before you start hitting.
What Muscles Are Used In Bowling?
Bowling is a physical activity that uses many different muscles, including the quadriceps, hamstrings, glutes, lower back, and shoulders. Source: bowlatrabs What Muscles Are Used In Bowling When it comes to bowling, you will use a variety of muscles and joints in order to execute the perfect strike.
Louisville Slugger Pitching Machine Tips
If you are looking to up your game on the baseball diamond, then you should consider taking some tips from a Louisville Slugger pitching machine. These machines provide users with realistic motion and feedback that can help improve their batting and pitching skills.
What Is A Pepper Game In Baseball?
Baseball, known as America's pastime, has a rich history filled with various traditions and unique games. One such game is the "pepper game," which has captivated players and fans alike for generations. In this comprehensive guide, we will delve into the intricacies of the pepper game in baseball, exploring its origins, rules, benefits, and even the reasons behind its banishment from certain ballparks. By the end, you will have a thorough understanding of this beloved baseball activity.
Where Is The Sweet Spot On An Aluminum Baseball Bat?
An aluminum baseball bat is a great choice for people who are looking to buy an affordable, durable and effective tool. However, there are some important factors that you should take into account before making your purchase.