In the fast-paced and dynamic sport of basketball, certain positions require players to possess a diverse skill set, adaptability, and versatility. One such position is the swingman.
The term "swingman" refers to a player who can seamlessly transition between the shooting guard and small forward positions, combining the attributes and responsibilities of both positions.
This article aims to provide a comprehensive understanding of what it means to be a swingman in basketball, exploring the criteria, roles, difficulties, and even highlighting the top 10 best swingmen of all time. So, stay focused.
What Is a Swingman in Basketball?
A swingman in basketball is a highly versatile player who can seamlessly transition between the shooting guard and small forward positions.
Also known as the "two-three," they possess a diverse skill set that combines the attributes of both positions. Offensively, swingmen are skilled shooters capable of scoring from the perimeter and attacking the basket.
They can create their own shot and create scoring opportunities for teammates. Defensively, swingmen can guard both shooting guards and small forwards effectively, using their size, agility, and defensive instincts.
Their high basketball IQ allows them to make smart decisions on the court, contributing to the overall success of their teams.
What Is the Criteria to Be a Swingman in Basketball?
To be considered a swingman, players must meet certain criteria that demonstrate their versatility and adaptability:
Size and Physical Attributes
Swingmen typically possess the ideal height and physical attributes to excel in both shooting guard and small forward positions. They are often tall enough to guard multiple positions and possess the speed, agility, and strength required to compete effectively.
Offensive Skill Set
A swingman should have a well-rounded offensive game. This includes the ability to score both inside and outside, proficiency in shooting, driving to the basket, and finishing plays.
They should also be adept at making plays for teammates and possess solid ball-handling skills.
Defensive Versatility
Being able to defend multiple positions is crucial for a swingman. They should have the agility to guard smaller, quicker guards and the strength and length to contest shots and defend against taller opponents.
Roles and Responsibilities of a Swingman in Basketball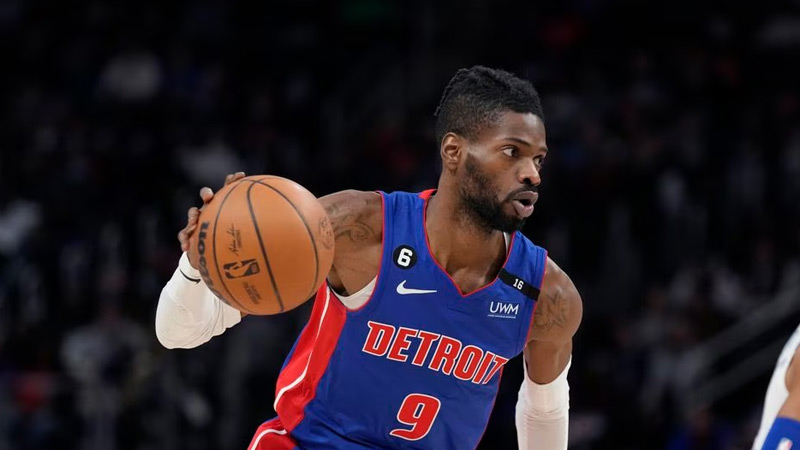 Source: bostonglobe.com
The roles and responsibilities of a swingman can vary depending on the team's system and game plan. However, there are common expectations for players in this position:
Scoring
Swingmen are expected to contribute to the team's scoring output. They should be capable of shooting from the perimeter, attacking the basket, and scoring in transition.
Their scoring ability helps stretch the defense, create spacing, and provide an offensive threat from both outside and inside.
Perimeter Defense
Swingmen play a significant role in perimeter defense. They are responsible for guarding opposing shooting guards and small forwards, utilizing their quickness, lateral movement, and defensive instincts to disrupt opponents' offensive plays.
Their defensive prowess helps limit the scoring opportunities of the opponents' perimeter players and contributes to overall team defense.
Rebounding
Despite not being the primary rebounders on the team, swingmen are expected to contribute to the team's rebounding efforts, particularly on the defensive end.
Their athleticism and positioning can help secure rebounds and initiate fast breaks. By grabbing defensive rebounds, swingmen can quickly transition into offense, leading to fast-break opportunities for their team.
Playmaking
A swingman's ability to create plays for teammates is a valuable asset. They should possess solid passing skills, court vision, and the ability to make the right decisions when distributing the ball.
This playmaking ability allows swingmen to initiate offensive sets, make effective passes to open teammates, and generate scoring opportunities for their team.
Versatility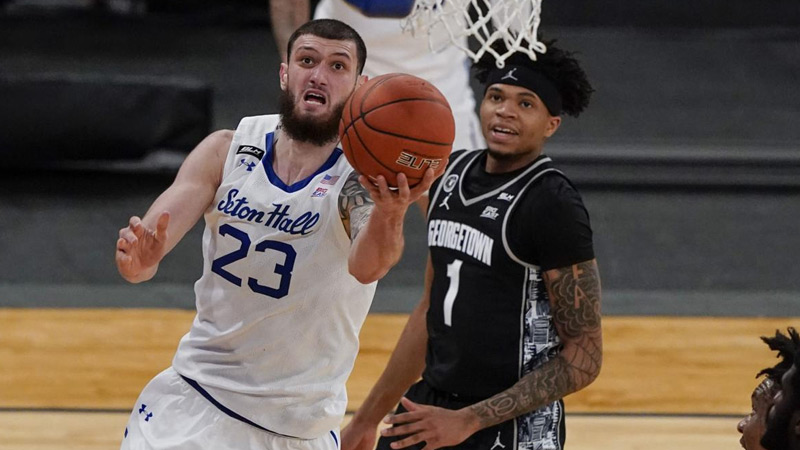 Source: madison.com
Perhaps the most significant aspect of being a swingman is versatility. They should be able to seamlessly transition between positions, adapting to the team's needs and filling various roles on the court.
This versatility enables them to be effective in different lineups, contribute in multiple positions, and provide the team with flexibility in their offensive and defensive strategies.
Difficulties a Swingman Faces While Playing Basketball
Playing the swingman position is not without its challenges. Here are some of the difficulties that swingmen encounter while on the court:
Balancing Offensive and Defensive Responsibilities
Swingmen are expected to contribute both offensively and defensively. They must excel in scoring while also maintaining a high level of defensive play.
This requires them to strike a delicate balance between their offensive contributions and defensive duties, ensuring they make an impact on both ends of the court.
Defensive Matchups
One of the unique challenges for swingmen is guarding different positions. They may be tasked with defending shooting guards, small forwards, or even occasionally point guards.
This requires the ability to adapt to opponents' playing styles, exploit their weaknesses, and limit their strengths.
The versatility to guard different positions effectively is crucial for a swingman's success.
Maintaining Consistency
Due to their versatility, swingmen may find themselves playing different positions or fulfilling different roles depending on the team's needs. This can make it challenging to maintain consistent performance.
Regardless of the assigned position or role on the court, swingmen must strive for consistency in their production, ensuring they contribute effectively to their team's success.
Physical Toll
Playing multiple positions and guarding different opponents can take a toll on a swingman's body.
The demands of constantly switching between positions, contesting shots, and battling for rebounds require them to stay in peak physical condition.
Endurance, strength, and agility are essential for handling the physical demands of the swingman position.
Adapting to Role Changes
Swingmen must be adaptable and flexible, as their role within the team may change based on various factors such as team needs, lineups, or game situations.
They must be ready to embrace different roles, whether it's providing scoring, playmaking, or defensive contributions.
Adapting to these changes quickly and seamlessly is vital for the success of a swingman and their team.
Top 10 Best Swing Men of All Time: At a Glance
Here's a table showcasing the top 10 best swingmen of all time along with their teams:
| Player | Teams Played For |
| --- | --- |
| Michael Jordan | Chicago Bulls, Washington Wizards |
| Kobe Bryant | Los Angeles Lakers |
| LeBron James | Cleveland Cavaliers, Miami Heat, Los Angeles Lakers |
| Larry Bird | Boston Celtics |
| Scottie Pippen | Chicago Bulls, Houston Rockets, Portland Trail Blazers |
| Julius Erving | Philadelphia 76ers |
| Clyde Drexler | Portland Trail Blazers, Houston Rockets |
| Jerry West | Los Angeles Lakers |
| George Gervin | San Antonio Spurs |
| Reggie Miller | Indiana Pacers |
FAQs
Can a swingman play other positions besides shooting guard and small forward?
While swingmen are primarily known for their ability to play shooting guard and small forward, some players may also possess the skills to fill in at other positions, such as point guard or power forward, in certain lineups or situations.
What are the advantages of having a swingman on a basketball team?
Having a swingman provides versatility and flexibility to the team's lineup. They can seamlessly transition between positions, guard multiple opponents effectively, and contribute in various offensive and defensive aspects of the game.
Can a swingman excel in both shooting and playmaking?
Yes, many swingmen possess the skills to excel in both shooting and playmaking. They can score effectively while also making plays for their teammates, showcasing their versatility and basketball IQ.
Are swingmen typically known for their defensive prowess?
Swingmen often have solid defensive skills and are capable of guarding multiple positions. However, their defensive abilities can vary from player to player, and some swingmen may focus more on offensive contributions.
Can a swingman be the primary scoring option on a team?
While swingmen can be prolific scorers, they are not always the primary scoring option on a team. The scoring responsibility can be shared with other positions, depending on the team's offensive strategies and the strengths of individual players.
Bottom Line
Swingmen in basketball hold a unique position, blending the attributes and responsibilities of shooting guards and small forwards.
Their versatility, skill set, and ability to seamlessly transition between positions make them invaluable assets to any team.
From scoring and defending to rebounding and playmaking, swingmen play pivotal roles in shaping the outcome of games. The challenges they face, such as maintaining consistency and adapting to different roles, require adaptability and resilience.
As basketball continues to evolve, the swingman position remains an essential and influential part of the game, enriching the sport with its versatility and all-around skills. Best wishes.
Similar Posts:
What Is The Curve In Football?
There is a curve in football which affects the trajectory of the ball. This curve, or "s-curve" as it is commonly referred to, makes the ball travel further than if it were round.
What Is A Pepper Game In Baseball?
Baseball, known as America's pastime, has a rich history filled with various traditions and unique games. One such game is the "pepper game," which has captivated players and fans alike for generations.
In this comprehensive guide, we will delve into the intricacies of the pepper game in baseball, exploring its origins, rules, benefits, and even the reasons behind its banishment from certain ballparks.
By the end, you will have a thorough understanding of this beloved baseball activity.
How To Measure Exit Velocity With Radar Gun?
Radar guns are a great way to measure the speed of objects in the air. There are many different types of radar guns, and each has its own specific uses.
How To Beat Callaway Scoring System?
Callaway Scoring System is a computer-generated scoring system used in golf tournaments. It is designed to make the game more random and therefore more exciting for the spectators.
How To Hit A Two Handed Forehand?
Hitting a two-handed forehand is an important part of tennis. It's a great weapon to use against your opponents when you're in control of the point and need to take the ball away from them.
How to Clean Footjoy Flex Golf Shoes? Easy Step by Step Process
Cleaning your FootJoy Flex golf shoes is essential for maintaining their performance and longevity on the course.
As avid golfers know, these shoes accumulate dirt, grass stains, and other debris that can compromise both aesthetics and functionality.
In this guide, we'll walk you through a simple yet effective cleaning routine to keep your FootJoy Flex shoes looking sharp and performing at their best.
From removing surface dirt to tackling stubborn stains, we'll provide step-by-step instructions and share tips on preserving the quality of the materials.
Elevate your golf game by ensuring your FootJoy Flex shoes are clean, comfortable, and ready for the next round. 7.