Soccer, the world's most popular sport, has seen its fair share of iconic brands that have left a lasting impact on players and fans alike. In this blog post, we will explore the top 10 soccer brands that have risen to prominence through their commitment to excellence in performance, cutting-edge technology, and stylish designs.
From footwear to apparel, these brands have become synonymous with the beautiful game, inspiring players and enthusiasts worldwide. So, let's check out them briefly.
Top 10 Soccer Brands: Popular All Over the World
Here, you can discover the top 10 soccer brands that have shaped the game's history, combining performance, style, and innovation to become synonymous with excellence in the world of football.
1. Adidas
Founder:

Adolf Dassler

Headquarters:

Herzogenaurach, Germany

CEO:

Kasper Rørsted

Revenue:

$23.429 billion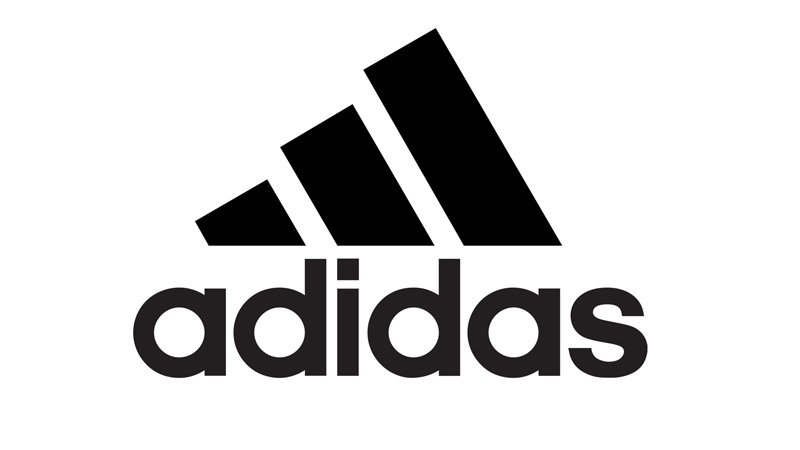 Source: vecteezy
Adidas is a German multinational corporation and one of the leading brands in the world of soccer. Founded in 1949 by Adolf Dassler, Adidas has a rich history and strong heritage in the sport. The brand is synonymous with top-quality soccer gear and apparel, catering to players of all levels and ages.
Adidas has been a major player in soccer for decades, and its iconic three-stripes logo is instantly recognizable on soccer pitches worldwide.
They sponsor numerous national teams, including powerhouses like Germany, Argentina, and Spain, as well as prominent clubs such as Real Madrid, Manchester United, and Bayern Munich. In addition to team sponsorships, Adidas collaborates with some of the world's best players, creating signature boots and apparel lines.
Stars like Lionel Messi, Cristiano Ronaldo, and Paul Pogba are among those who have had long-standing partnerships with the brand. The company's innovative technologies, such as the Boost and Primeknit materials, have set new standards for performance and comfort on the field.
2. Nike
Founder:

Bill Bowerman and Phil Knight

Headquarters:

Beaverton, Oregon, USA

CEO:

John Donahoe

Revenue:

$51.217B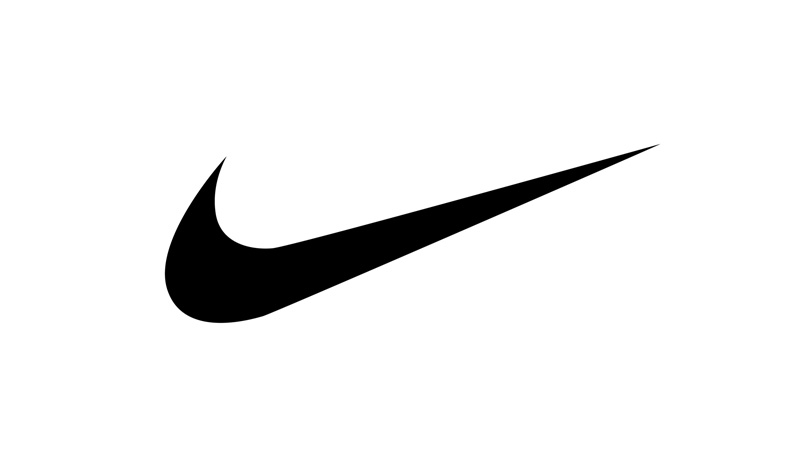 Source: vecteezy
Nike is an American multinational corporation and one of the most dominant brands in soccer and sports in general. Founded in 1964 as Blue Ribbon Sports, the company officially became Nike in 1971.
Since then, it has grown into a global sports giant, sponsoring and endorsing top athletes, teams, and events across the soccer world. Nike's "Swoosh" logo is as iconic as their signature "Just Do It" slogan, and it can be seen on soccer kits, boots, and apparel worldwide.
The brand's aggressive marketing strategies have helped them secure sponsorship deals with some of the most renowned soccer teams and national sides, such as Barcelona, Paris Saint-Germain, and England.
Nike continuously pushes the boundaries of innovation in soccer technology, producing boots with cutting-edge designs and materials. They have collaborated with soccer stars like Cristiano Ronaldo, Neymar Jr., and Kylian Mbappé to create exclusive signature collections, further solidifying their position as a premier soccer brand.
3. Puma
Founder:

Rudolf Dassler

Headquarters:

Herzogenaurach, Germany

CEO:

Bjørn Gulden

Revenue:

$9.14 B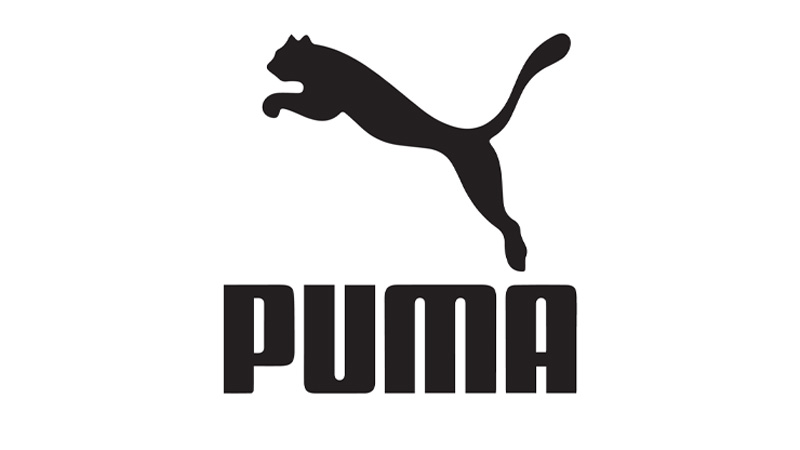 Source: vecteezy
Puma, another German multinational corporation, is a major player in the soccer industry. Founded in 1948 by Rudolf Dassler, the brother of Adidas founder Adolf Dassler, Puma has a longstanding rivalry with its sibling brand.
Despite this, Puma has carved out its own niche in the soccer market, gaining popularity through its innovative products and unique designs. Puma sponsors several national teams, including Italy and Switzerland, and has partnerships with clubs like AC Milan, Manchester City, and Borussia Dortmund.
They also endorse individual players like Antoine Griezmann and Sergio Agüero, allowing them to showcase their personalized Puma gear. The brand's soccer boots often feature stylish designs and cutting-edge technology, providing players with top-notch performance on the field.
Puma is known for pushing boundaries and experimenting with bold colors and patterns in their soccer apparel, appealing to players who seek a distinct and fashionable look.
4. Under Armour
Founder:

Kevin Plank

Headquarters:

Baltimore, Maryland, USA

CEO:

Patrik Frisk

Revenue:

$1.58 billion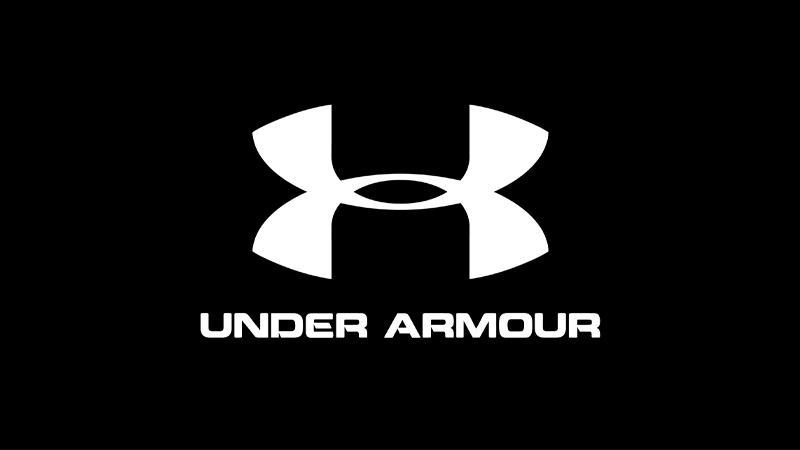 Source: somersetmall
Under Armour, an American sports apparel and accessories brand, may not be as dominant in soccer as some of its competitors, but it has been making strides to establish its presence in the sport.
Founded in 1996, Under Armour initially gained popularity in American football, basketball, and other sports before venturing into soccer. The brand sponsors a few clubs and players, but their commitment to the sport is evident through their dedication to producing high-quality soccer gear.
Under Armour's soccer boots incorporate innovative technologies that aim to enhance performance and provide maximum comfort on the pitch.
While not as globally recognized as Adidas or Nike, Under Armour's focus on athlete-driven product development and performance-driven designs continues to attract soccer players who value functionality and durability in their gear.
5. New Balance
Founder:

William J. Riley

Headquarters:

Boston, Massachusetts, USA

CEO:

Joe Preston

Revenue:

$5 billion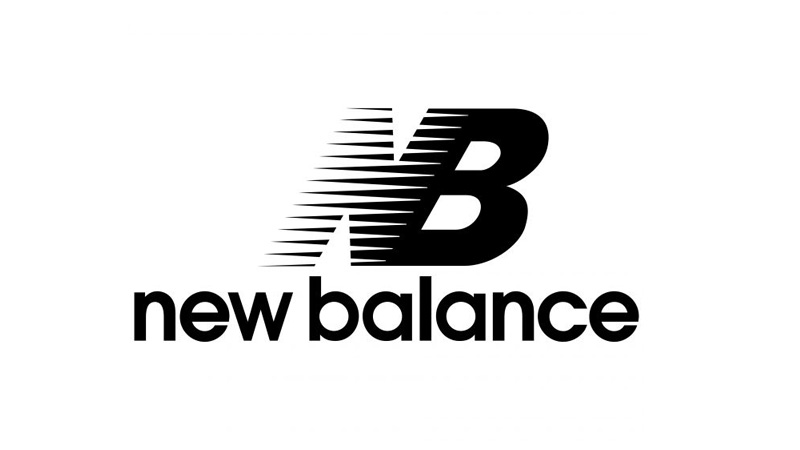 Source: logowik
New Balance is a prominent soccer brand that has been making its mark in the football world since the 1980s. Originally known for its high-quality athletic shoes, New Balance expanded its product line to include soccer boots and apparel.
Their soccer boots are designed with a focus on comfort, performance, and durability, catering to both professional players and amateur enthusiasts.
One of the key features of New Balance soccer boots is their innovative technology, which often includes special cushioning systems and lightweight materials. These features aim to enhance the player's agility and overall performance on the field.
New Balance has collaborated with various soccer clubs and players to develop signature boot collections, creating a strong presence in the football market.
6. Umbro
Founder:

Harold Humphreys

Headquarters:

Cheadle, England

CEO:

Anthony Little

Revenue:

$ 24.5 million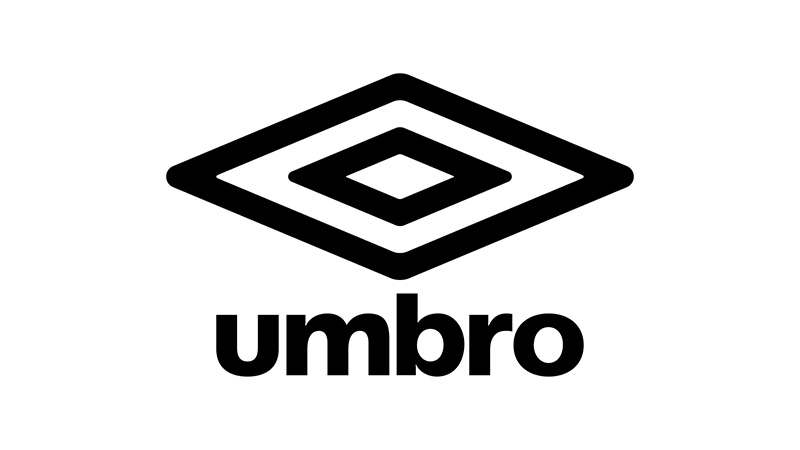 Source: wikipedia
Umbro is a British soccer brand with a rich heritage in football apparel and equipment. Established in 1924, Umbro has a long history of outfitting football teams and players worldwide.
Their brand is closely associated with the English football tradition and has been the official kit supplier for several top football clubs and national teams.
Umbro is well-regarded for its classic and timeless designs, often emphasizing simplicity and functionality in its football kits and boots. They have contributed significantly to football fashion and have maintained a strong presence in both professional and amateur football scenes.
7. Mizuno
Founder:

Rihachi Mizuno

Headquarters:

Osaka, Japan

CEO:

Kenji Hirose

Revenue:

$1.6 billion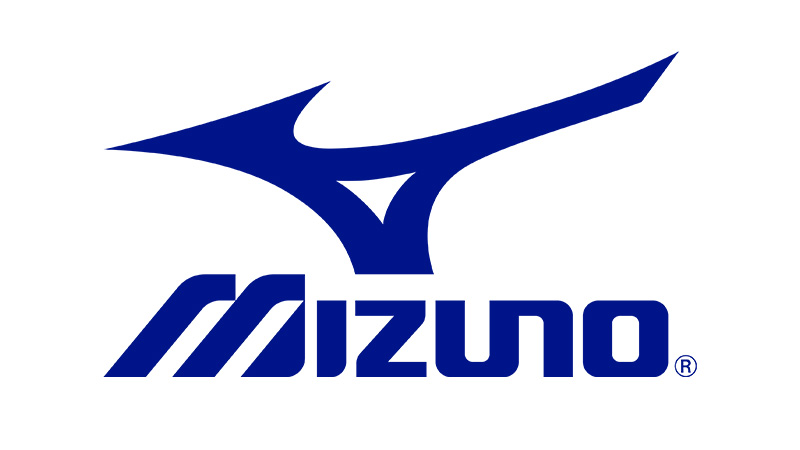 Source: wikimedia
Mizuno, a Japanese brand, might be more commonly known for their presence in other sports like running and golf, but they also manufacture soccer equipment.
While not as widely recognized as some other soccer brands, Mizuno has been gaining popularity among players looking for high-quality and performance-oriented gear.
Mizuno soccer boots are designed with a focus on precision, control, and fit. Their products often feature innovative materials and technologies, aiming to provide players with the necessary tools to enhance their skill and gameplay.
8. Diadora
Founder:

Marcello Danieli

Headquarters:

Caerano di San Marco, Italy

CEO:

Enrico Moretti Polegato

Revenue:

$9.2 million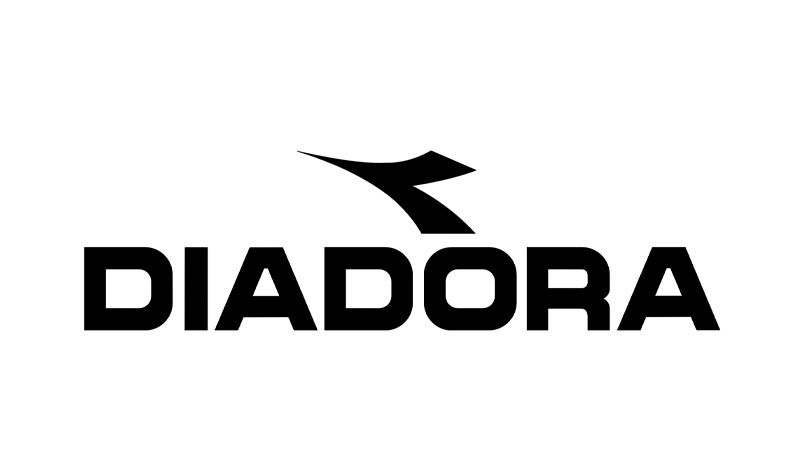 Source: wikimedia
Diadora is an Italian brand with a long history in the soccer industry. Founded in 1948, Diadora initially focused on creating mountain boots and work shoes but later expanded into sportswear, including soccer apparel and footwear.
Diadora soccer boots are renowned for their craftsmanship and attention to detail. They often combine classic Italian design with modern technology to offer players an excellent balance of style and performance.
Over the years, Diadora has been endorsed by several top footballers and has maintained a presence in the football market through its continuous commitment to producing reliable and stylish soccer gear.
Each of these soccer brands brings its unique flair and technology to the world of football, catering to the diverse needs of players at various levels of the game. From traditional and classic designs to innovative and high-tech features, these brands play a vital role in shaping the football landscape and providing athletes with the tools they need to succeed on the pitch.
9. Lotto
Founder:

Marcello Danieli

Headquarters:

Caerano di San Marco, Italy

CEO:

Enrico Moretti Polegato

Revenue:

$2.2 Billion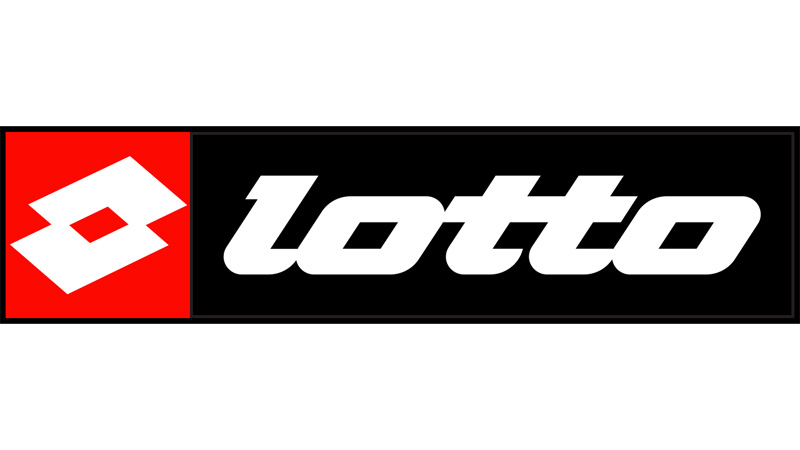 Source: wikimedia
Lotto, an iconic soccer brand, has a rich heritage in the world of sportswear. Founded in 1973 by the Caberlotto family in Italy, the brand quickly established itself as a major player in the soccer market.
Originally specializing in soccer shoes, Lotto's commitment to innovation and quality soon garnered a loyal following among players and enthusiasts alike. In the early years, Lotto's success came through its association with renowned soccer clubs and players.
The brand's footwear adorned the feet of legendary athletes, enhancing their performances on the field. This strategic partnership with top-tier clubs and players boosted Lotto's visibility and solidified its reputation as a reliable and high-performance soccer brand.
As Lotto expanded its product range, it ventured into producing soccer apparel and equipment, including jerseys, shorts, goalkeeper gloves, and other accessories. The brand's designs always aimed to strike a balance between functionality and style, appealing to both professional players and amateur enthusiasts.
10. Hummel
Founder:

Albert Messmer

Headquarters:

Aarhus, Denmark

CEO:

Allan Vad Nielsen

Revenue:

$4.2 Billion.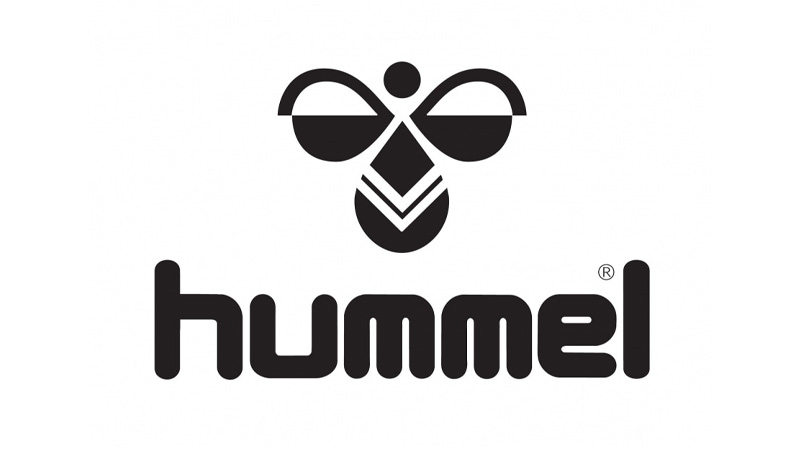 Source: logowik
Hummel, a well-known soccer brand, has its roots deeply ingrained in Danish history. Founded in 1923 by the Messmer family in Germany, the brand eventually found its home in Denmark and became synonymous with sporting excellence.
In its early days, Hummel primarily manufactured sports footwear, catering to various disciplines. However, it was in the world of soccer that the brand truly made its mark. Hummel's soccer shoes became popular for their durability and comfort, attracting athletes from around the world.
Throughout the years, Hummel continued to invest in research and development, introducing innovative materials and technologies to enhance performance and comfort for athletes. This dedication to progress has kept the brand competitive in the ever-evolving world of soccer apparel.
FAQs
What criteria were used to select the top 10 soccer brands?
The selection was based on a combination of factors, including historical significance, global popularity, sponsorship partnerships, technological innovations, and overall impact on the sport.
Which brands are featured in the top 10 list?
The top 10 soccer brands include Nike, Adidas, Puma, Under Armour, New Balance, Umbro, Reebok, Mizuno, Diadora, and Kelme.
How have these brands contributed to soccer's development?
These brands have continuously pushed the boundaries of sportswear technology, providing athletes with advanced footwear and apparel to enhance performance. Moreover, their sponsorships have supported the growth of the sport globally.
Are these brands exclusive to professional players or also accessible to fans?
While these brands are the preferred choice of many professional players, they also offer a wide range of products for soccer enthusiasts at all levels, making their high-quality sportswear accessible to fans worldwide.
What makes these soccer brands stand out from others in the market?
These brands stand out due to their history of excellence, unwavering commitment to innovation, and their ability to capture the essence of soccer culture through iconic designs that resonate with players and fans.
Bottom Line
The top 10 soccer brands have not only shaped the way players perform on the field but have also become symbols of passion and devotion for soccer enthusiasts.
Their unwavering pursuit of excellence, cutting-edge technologies, and stylish creations have elevated the game and left an indelible mark on the sport's history.
As soccer continues to captivate hearts globally, these brands will undoubtedly remain at the forefront of the beautiful game, inspiring the next generation of players and fans.
Similar Posts:
American Football Boots Vs Soccer Boots
There are a few key differences between American football boots and soccer boots. First, American football boots typically have a heavier construction than soccer boots, which is necessary in order to absorb more impact when players are running with the ball.
There is no right or wrong answer when it comes to Skechers. People can wear them for different reasons and styles.
Are Golf Shoes Good For Hiking?
Hiking is a great way to get some fresh air and take in the natural beauty of your surroundings. However, it can be dangerous if you are not properly equipped.
Golf Club Supremacy: How Much Does a Taylormade Fitting Cost?
Are you an avid golfer looking to elevate your game to new heights? Then, the idea of a TaylorMade fitting must have crossed your mind.
Custom club fitting is the secret weapon many golfers turn to for an edge on the course. But, before you dive into this golfing journey, one question lingers: How much does a TaylorMade fitting cost?
In this blog post, we will explore the world of TaylorMade custom fittings, providing you with insights into the costs involved.
Whether you're a seasoned pro or just getting started, understanding the pricing can help you make an informed decision and improve your.
Greyson polos are a type of clothing that is made from 100% cotton. They are a versatile piece of clothing that can be worn in many different ways.
How To Clean Leather Golf Grips?
If your golf grips are dirty and stained, you'll need to clean them. Here's how:
1) Pour a small amount of mild soap into a bowl or cup.