Behind every successful NBA team is a wealthy and influential team owner. These owners not only provide the financial backing necessary to build competitive rosters but also shape the direction and culture of their respective franchises.
In the world of professional sports, NBA team owners are known for their vast fortunes and business acumen.
In this blog post, we will explore the top 10 richest NBA team owners, shedding light on their wealth, their impact on their teams, and their contributions to the sport of basketball. So, stay focused.
Top 10 Richest NBA Team Owners
Here, we will delve into the lives, accomplishments, and business ventures of the top 10 richest NBA team owners, showcasing the immense power they wield and their impact on the teams they own.
These owners come from diverse backgrounds, ranging from technology moguls to business tycoons, and have amassed significant fortunes that enable them to shape the landscape of professional basketball.
1. Steve Ballmer – Los Angeles Clippers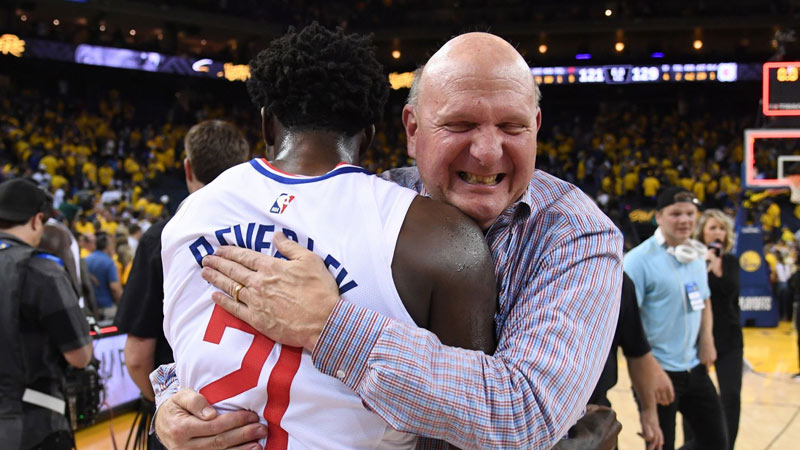 Source: skysports.com
Steve Ballmer, the former CEO of Microsoft, is known for his entrepreneurial success and business acumen. With a staggering net worth of over $70 billion, Ballmer is not only one of the richest team owners in the NBA but also one of the wealthiest individuals globally.
In 2014, Ballmer acquired the Los Angeles Clippers, a franchise that had previously faced internal turmoil. His ownership has brought stability and renewed focus to the team.
Ballmer's passion for the game and commitment to the Clippers have made him a respected figure within the basketball community. Under his leadership, the Clippers have undergone significant transformations, both on and off the court.
Ballmer has invested heavily in improving the team's facilities and infrastructure, ensuring that the Clippers can compete at the highest level and provide a first-class experience for players and fans alike.
2. Joseph Tsai – Brooklyn Nets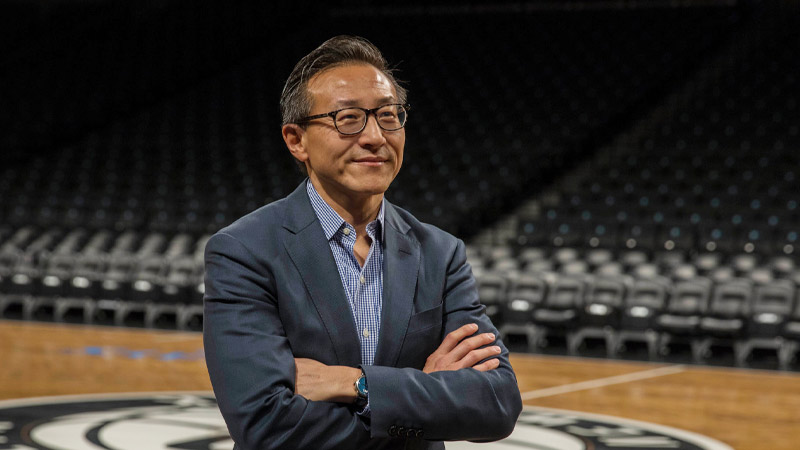 Source: nytimes.com
Joseph Tsai, co-founder of Alibaba Group, is a notable figure in the world of business and sports. With a net worth surpassing $10 billion, Tsai's influence extends beyond his ownership of the Brooklyn Nets.
Tsai's acquisition of the Nets in 2019 brought a renewed sense of excitement to the franchise and signaled his commitment to building a winning culture.
As an accomplished businessman, Tsai has leveraged his international business connections to expand the Nets' global reach. His involvement has helped attract top-tier talent and elevate the team's profile both domestically and internationally.
Tsai's entrepreneurial mindset and strategic approach make him a significant force in shaping the future success of the Nets and their standing in the NBA.
3. Robert Pera – Memphis Grizzlies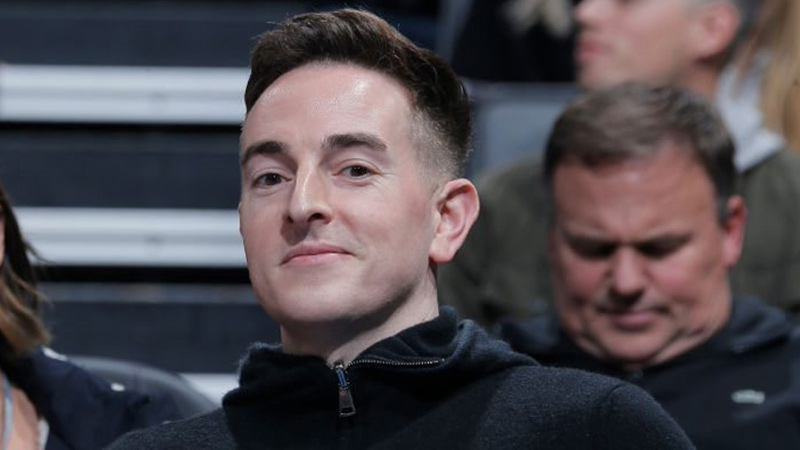 Robert Pera, the founder of Ubiquiti Networks, boasts a net worth exceeding $17 billion. His ownership of the Memphis Grizzlies has brought stability and positive change to the franchise. Pera's entrepreneurial background and strategic vision have been instrumental in shaping the Grizzlies' future.
Under his ownership, the team has undergone a transformation, emphasizing community engagement and player development. Pera has demonstrated a commitment to fostering a strong connection between the Grizzlies and the Memphis community.
This dedication has created a sense of pride and support, helping solidify the Grizzlies' position as an integral part of the city's identity.
4. Michael Jordan – Charlotte Hornets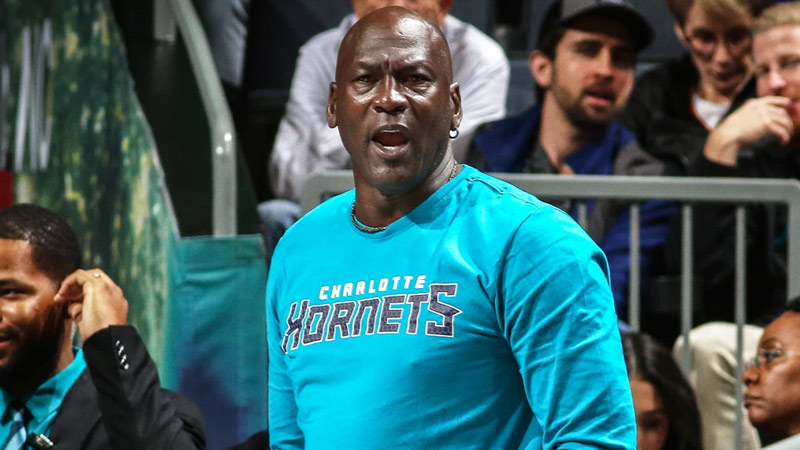 Source: nbcnews.com
Michael Jordan, widely regarded as one of the greatest basketball players of all time, is not only a basketball legend but also a successful business entrepreneur.
With a net worth of approximately $2.1 billion, Jordan has capitalized on his basketball fame and translated it into a thriving business career.
Jordan's ownership of the Charlotte Hornets has allowed him to remain connected to the game he loves. As an owner, Jordan brings his competitive spirit and basketball acumen to the franchise.
His presence and influence have contributed to the growth and development of the Hornets. Jordan's winning mentality and dedication to excellence continue to shape the team's direction and inspire its players.
5. Mark Cuban – Dallas Mavericks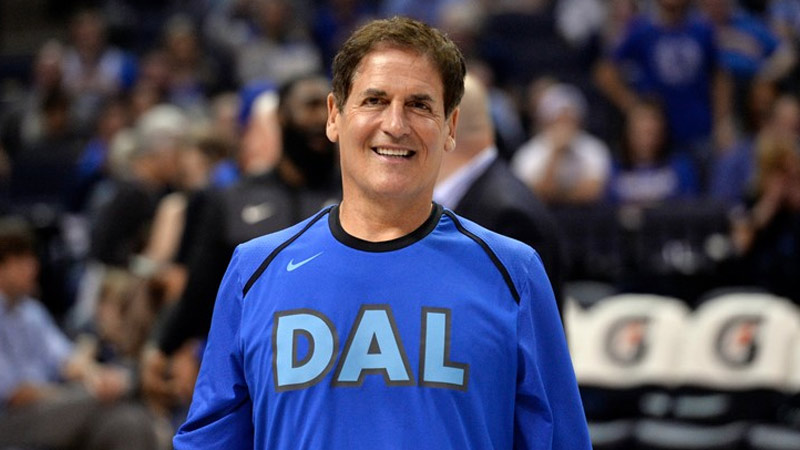 Source: wfaa.com
Mark Cuban, a prominent entrepreneur, and investor, is renowned for his outspoken nature and involvement in various business ventures. With a net worth exceeding $4 billion, Cuban's ownership of the Dallas Mavericks has been marked by innovation and a hands-on approach.
Cuban's influence on the Mavericks has been transformative, leading the team to its first NBA championship in 2011. He has created a culture of excellence and has been a vocal advocate for player-centric initiatives within the organization.
Cuban's passion for the game and willingness to invest in the team's success has made the Mavericks a model franchise known for embracing innovation and providing a player-friendly environment.
6. Philip Anschutz – Los Angeles Lakers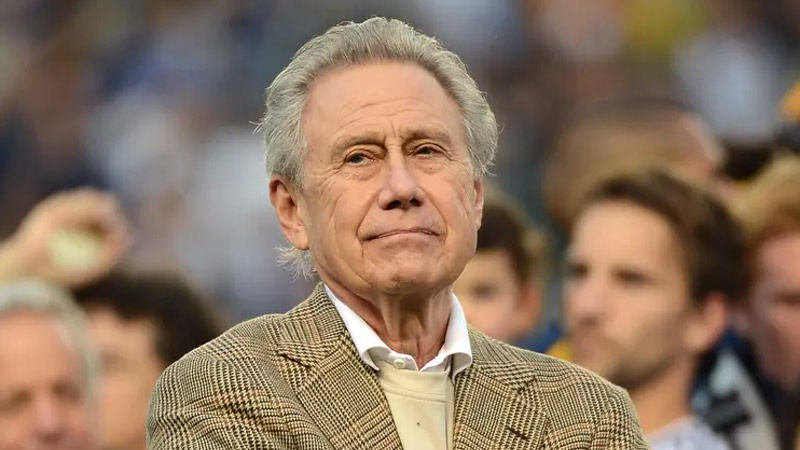 Source: businessinsider.com
Philip Anschutz, an American businessman, and philanthropist, is a minority owner of the Los Angeles Lakers. With a net worth exceeding $10 billion, Anschutz has left an indelible mark on the sports and entertainment industry.
Although he does not hold a majority stake in the Lakers, Anschutz's involvement with the franchise showcases his commitment to supporting successful sports franchises.
Anschutz's dedication to fostering excellence and promoting the development of professional basketball is evident through his ownership stake in one of the most iconic franchises in the NBA.
7. Stanley Kroenke – Denver Nuggets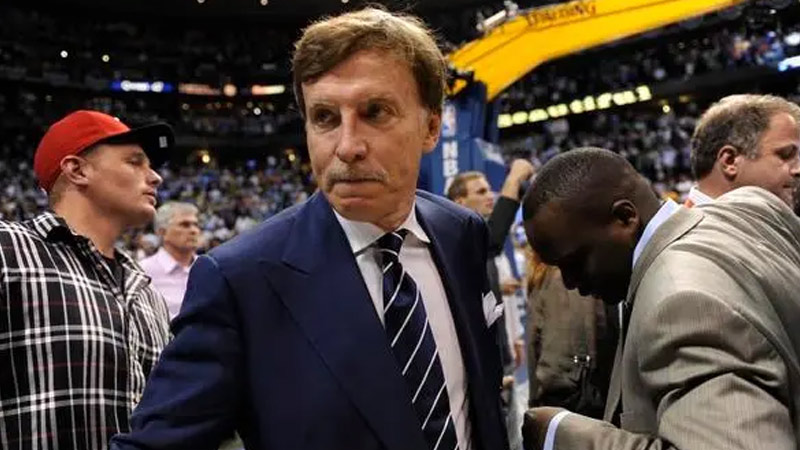 Source: denverpost.com
Stanley Kroenke, a prominent real estate magnate, and sports team owner, has built an impressive sports portfolio that includes ownership of the Denver Nuggets.
With a net worth exceeding $10 billion, Kroenke's investments span across various sports, including ownership of the Los Angeles Rams in the NFL. His ownership of the Nuggets has been marked by sustained success and a commitment to building a winning team.
Under Kroenke's leadership, the Nuggets have become a perennial playoff contender, achieving both regular-season success and playoff runs. His business acumen and strategic approach have played a pivotal role in shaping the Nuggets' trajectory.
8. Dan Gilbert – Cleveland Cavaliers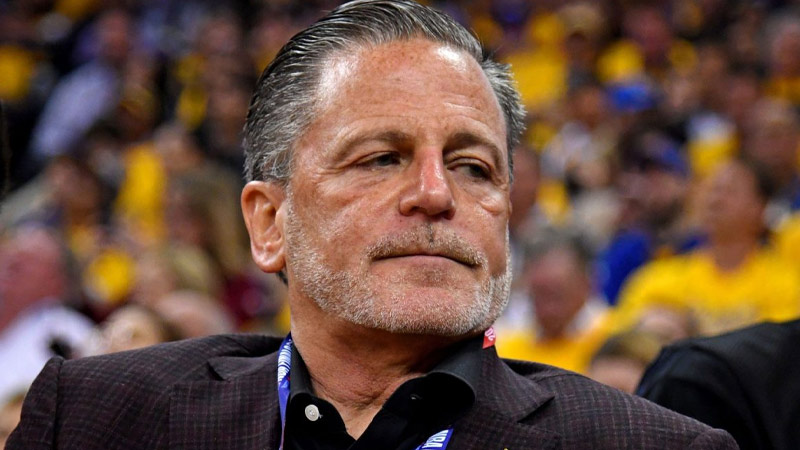 Source: cavaliersnation.com
Dan Gilbert, the founder, and chairman of Quicken Loans and Rock Ventures, has made a significant impact on the revitalization of downtown Cleveland. With a net worth surpassing $40 billion, Gilbert's ownership of the Cleveland Cavaliers has coincided with the team's most successful era.
The Cavaliers made multiple NBA Finals appearances, culminating in a historic championship victory in 2016. Gilbert's commitment to the team and the city of Cleveland has helped solidify the Cavaliers as a competitive franchise.
His vision and dedication to excellence have fostered a culture of success and raised the team's profile both locally and nationally.
9. Tom Gores – Detroit Pistons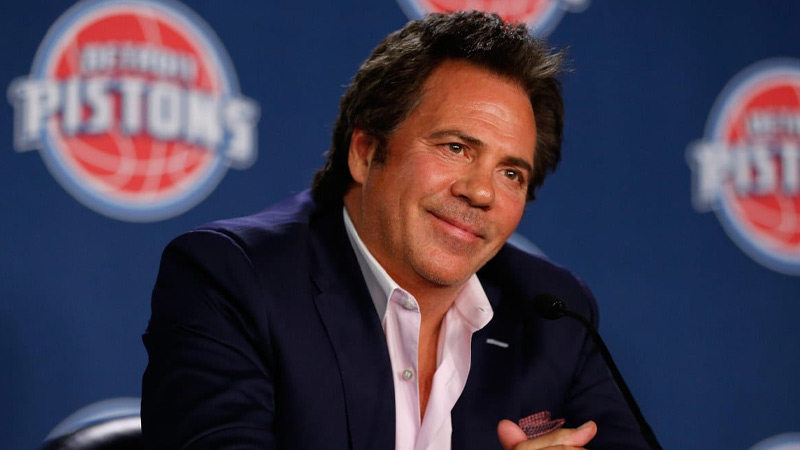 Source: thedailybeast.com
Tom Gores, a private equity investor and CEO of Platinum Equity, has used his net worth of over $5 billion to make a significant impact on the Detroit Pistons. Since acquiring the team in 2011, Gores has invested in improving the Pistons' facilities and infrastructure, enhancing the overall fan experience.
His ownership has been marked by a commitment to community initiatives and engagement, highlighting his dedication to the city of Detroit. Gores' strategic vision and business expertise have positioned the Pistons for future success both on and off the court.
10. Micky Arison – Miami Heat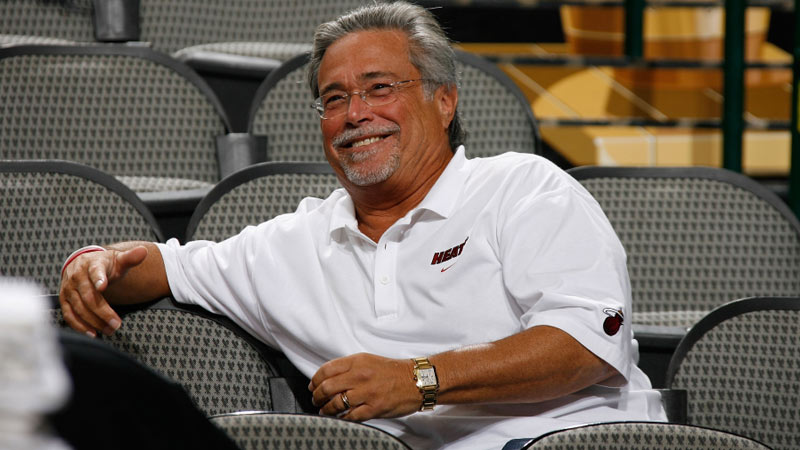 Source: sportingnews.com
Micky Arison, the chairman of Carnival Corporation, has transformed the Miami Heat into one of the most successful and iconic franchises in the NBA.
With a net worth exceeding $10 billion, Arison's ownership has been marked by multiple championships and a culture of excellence.
Under his leadership, the Heat have achieved sustained success, including the formation of the "Big Three" era with LeBron James, Dwyane Wade, and Chris Bosh, which resulted in multiple NBA championships.
Arison's dedication to the team and his business acumen have solidified the Heat's position as a premier organization in the league.
FAQs
Who is the richest NBA team owner?
As of the latest data available, the richest NBA team owner is Steve Ballmer, the owner of the Los Angeles Clippers. Ballmer, the former CEO of Microsoft, has a net worth estimated at over $70 billion, making him one of the wealthiest individuals in the world.
How do NBA team owners acquire their wealth?
NBA team owners come from various backgrounds and have accumulated their wealth through a range of ventures.
Many owners have made fortunes in industries such as technology, real estate, finance, and entertainment. Some have built successful businesses outside of sports and later invested in NBA franchises.
Do all NBA team owners have a majority stake in their respective teams?
While many NBA team owners hold a majority stake in their franchises, there are exceptions. Some owners have minority ownership positions but still hold significant influence and decision-making power within their teams.
Ownership structures can vary, with multiple individuals or entities sharing ownership responsibilities.
Are NBA team owners actively involved in the day-to-day operations of their teams?
The level of involvement of NBA team owners in the day-to-day operations of their teams can vary. Some owners take a hands-on approach, participating in key decision-making processes, and interacting closely with team management.
Others delegate operational responsibilities to experienced executives, focusing more on strategic vision and overall direction.
What impact do wealthy team owners have on their franchises?
Wealthy NBA team owners have a significant impact on their franchises. Their financial resources allow them to invest in player acquisitions, state-of-the-art facilities, and overall team infrastructure.
Additionally, owners shape the team's culture, set organizational goals, and play a crucial role in strategic decision-making, from hiring coaches to establishing long-term plans for success.
Conclusion
The top 10 richest NBA team owners not only bring immense wealth to the table but also have a profound impact on their franchises and the sport as a whole.
Through their financial resources, business acumen, and strategic decision-making, these owners contribute to the success and growth of their teams.
Whether through significant investments in player personnel or the development of state-of-the-art facilities, these owners play a crucial role in shaping the direction and competitiveness of their respective franchises.
As the NBA continues to evolve, the influence and wealth of team owners will remain pivotal factors in the league's ongoing success. Best wishes.