The regular seasons of American Football are not just enough for us, right? We, the crazy fans of football, want more!
That's why football bowl games started in college football. The post-season contest turned out to be so exciting that it continued as a tradition to this day. It brings out some of the best teams across the country to compete against each other.
Interestingly for you today, we are going to explore what football bowl games are and why they hold such a special place in the hearts of football fans. Let's get started.
Key Highlights
The first-ever bowl game, the Rose Bowl, was held in 1902 in Pasadena, California.

The term "bowl game" comes from the shape of the Rose Bowl stadium.

Bowl games often have colorful names like the Citrus Bowl, Alamo Bowl, and Holiday Bowl.

The Orange Bowl in Miami is known for its iconic halftime shows featuring top musical acts.

The Sugar Bowl in New Orleans traditionally takes place on New Year's Day.

Some bowls have unique traditions, like the Outback Bowl's Bloomin' Onion trophy.
In Details,
Let's get into the details of what football bowl games actually are and why the craze is so intense.
About Football Bowl Games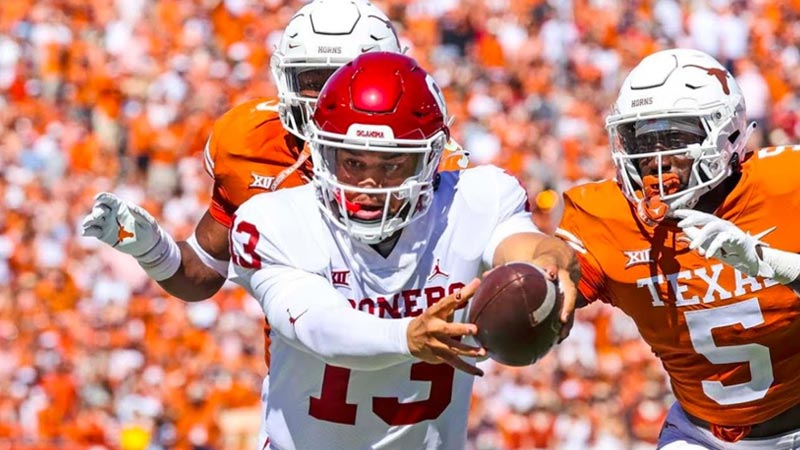 Simply referred to as bowl games, two teams perform in the football bowl games. Football bowl games are postseason college football matches.
The games take place at the end of the college football season and offer an opportunity for teams to compete in one final matchup. Consider it a reward for a successful season.
Here's what you need to know about football bowl games,
Postseason Contests: Bowl games are not part of the regular college football season. Instead, they take place after the regular season ends.
Different Locations: The contest takes place at different locations across the United States, often in delightful destinations. The locations can range from warm-weather cities to iconic stadiums.
Football Bowl Teams: The College Football Playoff (CFP) committee decides the bowl teams. They are generally selected based on their performance from the regular season. However, additional factors like win-loss records and rankings do contribute to the selection process.

Different Matchups: Bowl games often feature matchups between teams from different conferences. It promotes exciting contests with diverse playing styles.
A Part of Culture & Economy: The bowl contest is not just about entertainment. They also successfully derive revenue for universities, as well as for the host cities and sponsors.
It's important to note that, bowl games have a rich history dating back over a century, and they have become an integral part of our college football culture.
The Rich History of Football Bowl Games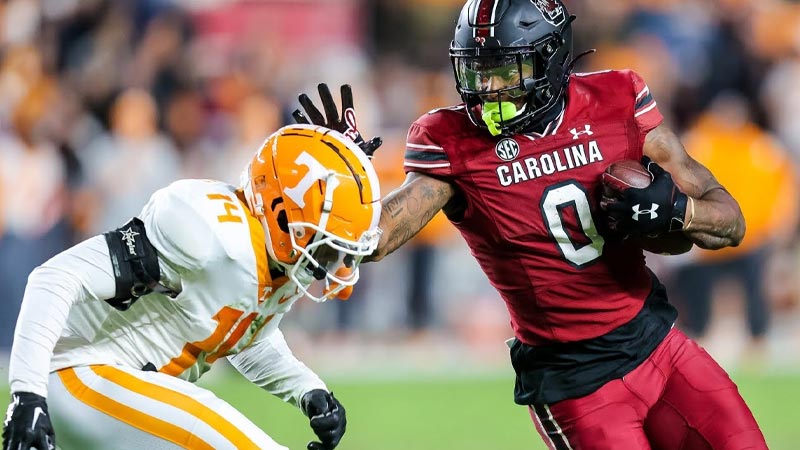 No! The history of football bowl games won't be another boring history class for you. Rather, it's fun and full of rich events. Let's dive a bit deeper now.
Early Beginnings
The story of Football Bowl Games started in the early 20th century when the sport of college football was just reaching popularity. The first bowl game, the Rose Bowl, was held in 1902 in Pasadena, California.
The first bowl featured the University of Michigan and Stanford University. You wouldn't believe it! The game was a huge success.
This was also when the term 'bowl' arrived from the shape of the Rose Bowl stadium.
Growth & Tradition
Going forward, more bowl games started across the United States. Each game offered unique features and traditions. The proposal was to invite top college football teams to play one more game after the regular season to praise their hard work and success.
Later on, many bowl games developed unique traditions. The Fiesta Bowl, for instance, is known for its colorful parade and exciting post-game party. The Outback Bowl awards a trophy in the shape of a Bloomin' Onion, a nod to its sponsor. The list would go on!
Recent Development
In 2014, the College Football Playoff (CFP) was introduced. The CFP consists of four top-ranked teams, selected by a selection committee. The teams compete in semifinal games, and the winners face off in the championship game to determine the national champion.
The introduction of the CFP offered a new layer of excitement to the postseason.
In short, you can truly believe the football bowl games have become a form of celebration for fans all over the world. The football bowl games celebrate the spirit of college football and continue to be a source of joy and excitement for fans and players also.
Iconic Football Bowl Games in History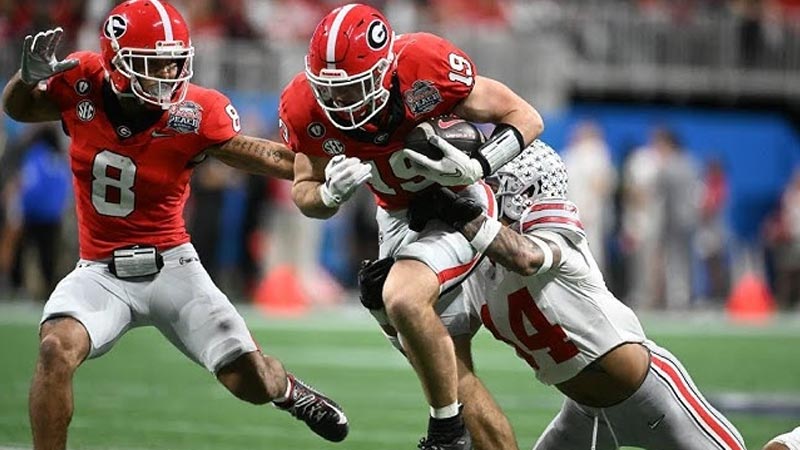 Some bowl games became iconic and are now household names among football fans. Take a look,
The Sugar Bowl in New Orleans has been played on New Year's Day (or the next) for decades. It is famous for the lively atmosphere it offers. The game takes place in the Mercedes-Benz Superdome which has records of hosting numerous national championship showdowns.
The Orange Bowl in Miami is popular for its vibrant halftime shows that feature legendary musical acts. The Atlantic Coast Conference (ACC) associates the Orange Bowl and it often features highly competitive matchups.
The Cotton Bowl in Dallas, Texas, has a rich history, and its original home, the Cotton Bowl Stadium, holds a special place in fans' hearts. The contest traditionally features teams from the Big 12 and SEC conferences and often hosts thrilling plays.
In Summary,
Eventually, the football bowl games won our hearts and became more than just a form of sport. It's an amazing opportunity for college athletes to showcase their skills on a national stage.
If you are still in the early stage of your American football career and want to give it a chance, think of giving the football bowl games a chance!
So, what do you think of our article? Let us know in the comment section. Also, you can greatly help us grow by sharing our article with your friends who are interested in football.
Read more about Football 3 Point Stance & 4 Point Stance. Stay tuned with us, we will come back with more useful guides on American Football!
Similar Posts:
Can You Wear Football Cleats For Rugby?
There is some debate about whether or not football cleats should be worn when playing rugby. The main concern is that the cleats may cause injuries to players' feet, ankles, and shins.
What Muscles Are Used In Bowling?
Bowling is a physical activity that uses many different muscles, including the quadriceps, hamstrings, glutes, lower back, and shoulders.
Source: bowlatrabs
What Muscles Are Used In Bowling
When it comes to bowling, you will use a variety of muscles and joints in order to execute the perfect strike.
What Is The Curve In Football?
There is a curve in football which affects the trajectory of the ball. This curve, or "s-curve" as it is commonly referred to, makes the ball travel further than if it were round.
How To Make A Batters Box Template Out Of Pvc?
Creating a batting box template out of PVC can be a fun and easy project for anyone looking to improve their batting skills. By following these simple steps, you'll be well on your way to creating the perfect spot for practicing your hits!
Source: Pinterest
How To Make A Batters Box Template Out Of Pvc
Making a batter's box out of PVC is an easy way to add some fun and excitement to your batting practice.
The Catfish Hunter Hall of Fame is a prestigious award that honors America's greatest catfish anglers. It was established in and since then, only a handful of individuals have been bestowed with this honor.
What Did Abbott And Costello Predict?
Abbott and Costello first performed in vaudeville in the early 1920s. They were a popular comedy act that was known for their parodies of current events.