College football is a sport steeped in tradition, passion, and fierce competition. For decades, teams from various universities have battled it out on the gridiron, vying for the ultimate glory: the national championship title.
Throughout the sport's rich history, several teams have risen to unparalleled heights, amassing multiple championship wins and etching their names in the annals of college football greatness.
In this blog post, we will delve into the storied past of the top college football teams with the most championship wins, exploring their triumphs, legendary players, and the impact they've had on shaping the sport.
Top 10 College Football Teams with the Most Championship Wins
Here is the list of the top 10 College Football teams with the most championship wins.
1. Alabama Crimson Tide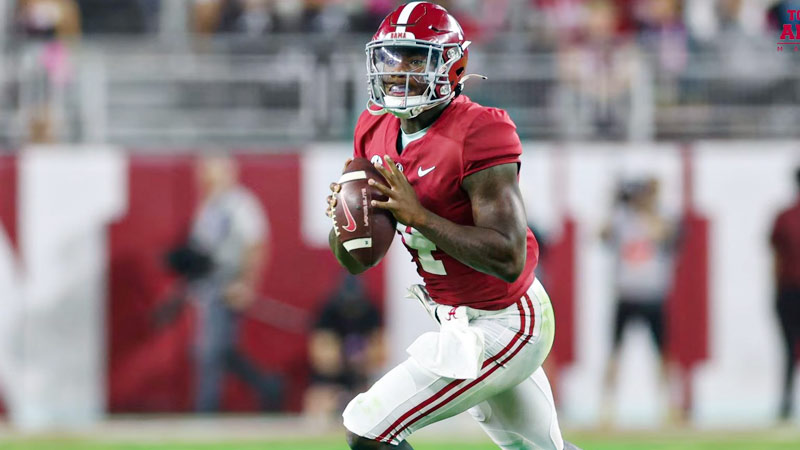 The Alabama Crimson Tide stands as a college football powerhouse with an illustrious history, earning them the rightful title of one of the teams with the most championship wins. Under the guidance of legendary coaches like Paul "Bear" Bryant and Nick Saban, Alabama has consistently dominated the field.
With numerous national championships to their name, including recent successes, the Tide's impact on college football is unparalleled. Their passionate fanbase and relentless pursuit of excellence have helped them maintain their legacy as a force to be reckoned with.
Whether it's their potent offensive playmakers or tenacious defensive units, Alabama consistently recruits and develops top-tier talent. Their unmatched winning culture and dedication to success make them a perennial contender for the championship title year after year.
2. Notre Dame Fighting Irish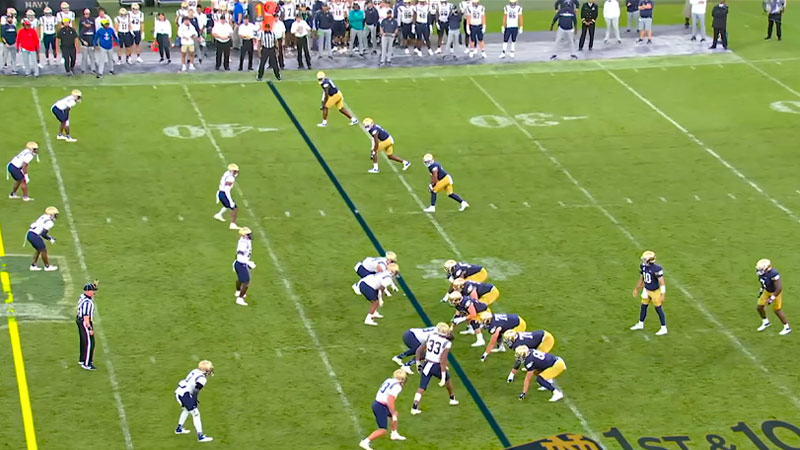 The Notre Dame Fighting Irish boasts a storied football tradition that dates back over a century. With a remarkable number of championship wins, they hold a special place in the hearts of college football enthusiasts.
Led by coaching legends like Knute Rockne and Ara Parseghian, the Fighting Irish have showcased their resilience and unwavering spirit on the gridiron. Their iconic gold helmets and "Play Like a Champion Today" sign have become synonymous with the program's legacy.
Notre Dame's national championships have often come during moments of intense competition, adding to the lore of its football history. Their large and dedicated fanbase spans the nation, making Notre Dame games a spectacle that transcends college football.
3. Oklahoma Sooners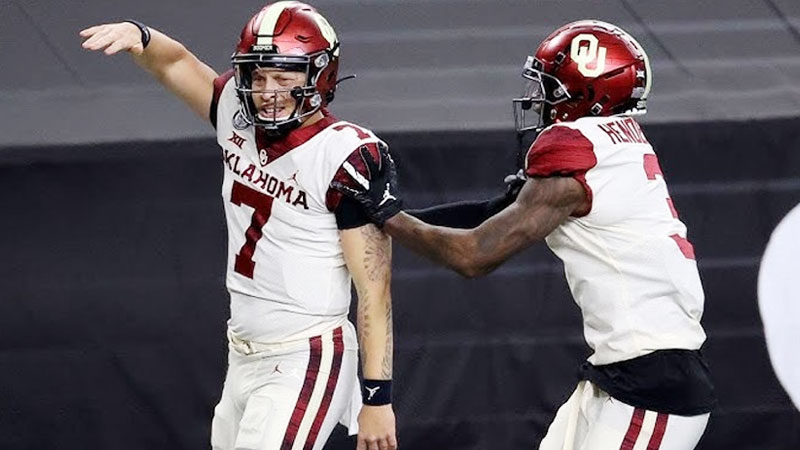 The Oklahoma Sooners have left an indelible mark on college football, with a rich tradition of championship wins. Their prowess on the gridiron is reflected in their numerous national titles and consistent presence in the postseason.
Under the guidance of iconic coaches such as Bud Wilkinson and Barry Switzer, the Sooners have built a reputation for their high-octane offense and stout defenses.
Oklahoma's winning culture and commitment to excellence have attracted top talents, ensuring their success throughout the years. Boasting legendary players who have gone on to successful careers in the NFL, the Sooners' impact on college football is not limited to their championship wins alone.
With passionate fans filling the stands at Gaylord Family Oklahoma Memorial Stadium, the Sooners' games are always electrifying and a testament to their storied legacy.
4. USC Trojans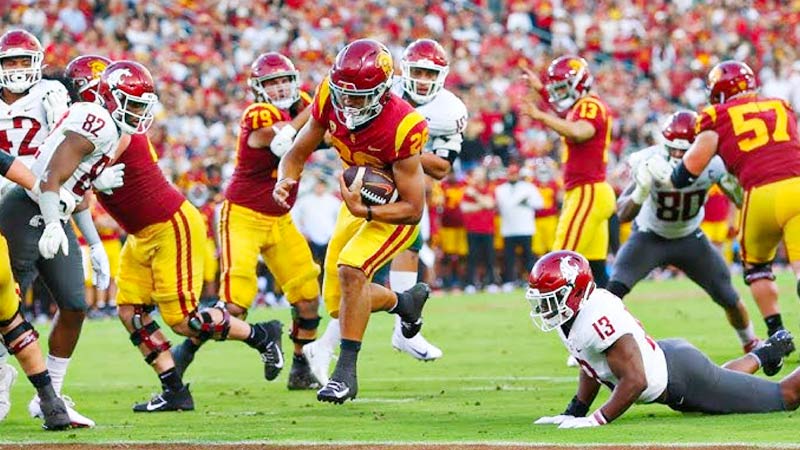 The USC Trojans have solidified their position as one of the most successful college football teams in history. With an impressive 11 national championship victories to their name, they boast a legacy of triumph and tradition.
The Trojans have been dominant on the West Coast and have produced numerous legendary players and coaches who have left a lasting impact on the sport. USC's championship wins have often been marked by thrilling performances and memorable moments that have captivated fans nationwide.
Their continued success has made them a force to be reckoned with in the Pac-12 Conference and has contributed significantly to the growth and popularity of college football on the West Coast.
5. Ohio State Buckeyes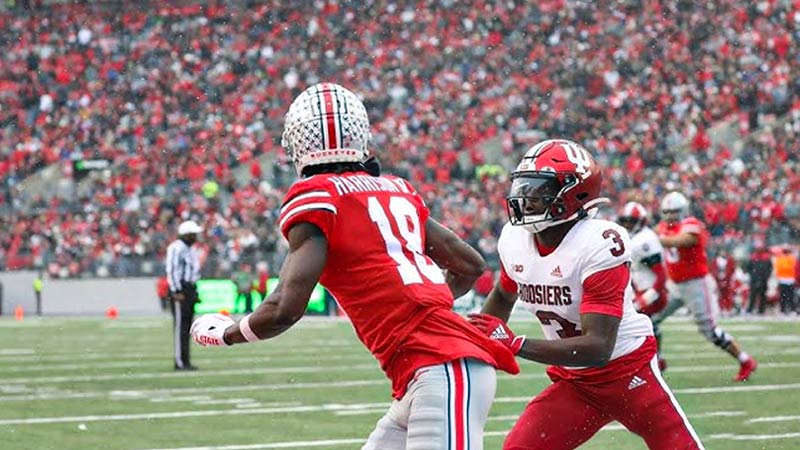 The Ohio State Buckeyes have a storied football tradition that has earned them seven national championship titles. Renowned for their tenacity and relentless pursuit of greatness, the Buckeyes have consistently been a top contender in the Big Ten Conference and on the national stage.
Led by a series of iconic coaches and fueled by outstanding players, Ohio State's championship victories have been a testament to their unwavering commitment to excellence.
The Buckeyes' fervent fanbase and historic rivalries have made their games must-see events in the college football calendar. Their legacy extends far beyond their campus, shaping the narrative of college football in the Midwest and leaving an indelible mark on the sport's history.
6. Michigan Wolverines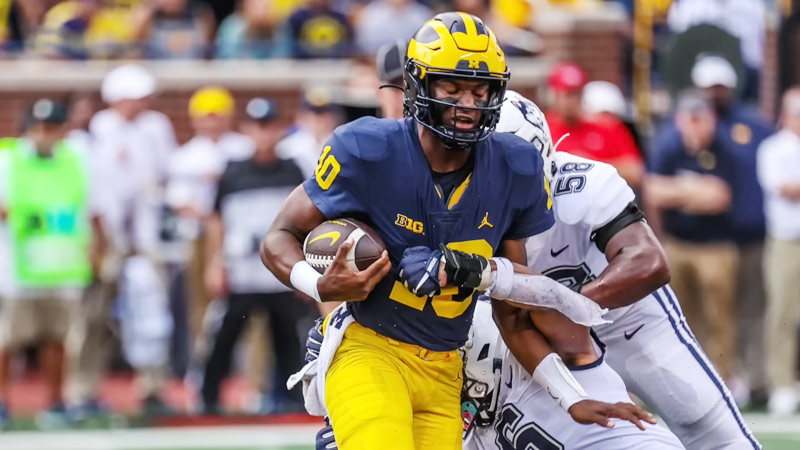 The Michigan Wolverines are among the most distinguished college football teams, boasting 11 national championships. As one of the oldest football programs in the country, they have cultivated a rich football culture that reverberates throughout the sport.
Michigan's success on the field has been marked by its tradition of excellence, instilled by renowned coaches and embraced by passionate players. The Wolverines' fierce rivalries and iconic matchups have captivated audiences for generations, adding to the allure of college football.
Their championship wins have cemented Michigan's position as a perennial powerhouse in the Big Ten Conference and have contributed significantly to the sport's growth and popularity nationwide.
7. Nebraska Cornhuskers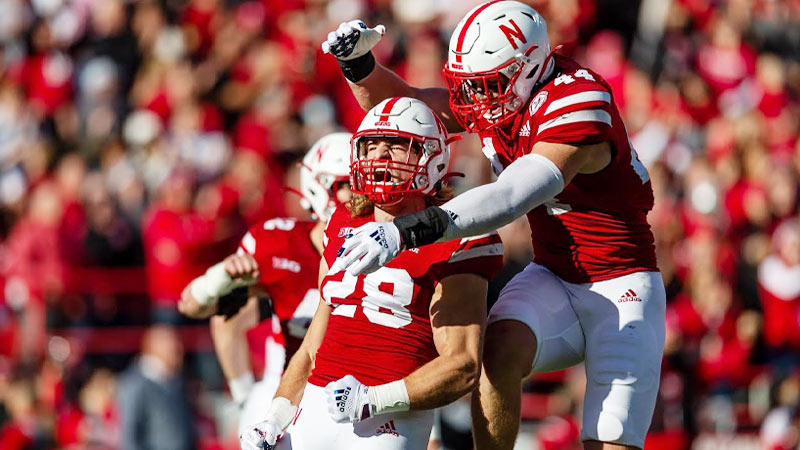 The Nebraska Cornhuskers, hailing from the University of Nebraska, have left an indelible mark on college football history. With an impressive five national championship wins, their legacy resonates with triumph and tradition.
The team's first two championships came in 1970 and 1971 under the guidance of legendary coach Bob Devaney. Notably, their dominance continued into the 1990s, with three additional titles in 1994, 1995, and 1997, led by coach Tom Osborne.
Known for their fierce defense and hard-nosed playstyle, the Cornhuskers have been a formidable force in college football. Memorial Stadium in Lincoln, Nebraska, serves as the hallowed ground where passionate fans gather to witness their team's prowess.
The program has produced iconic players like Johnny Rodgers, Mike Rozier, and Ndamukong Suh, who have left an enduring legacy in the annals of college football history. The Cornhuskers' storied tradition and fervent fan base ensure they will always remain a formidable contender on the national stage.
8. Princeton Tigers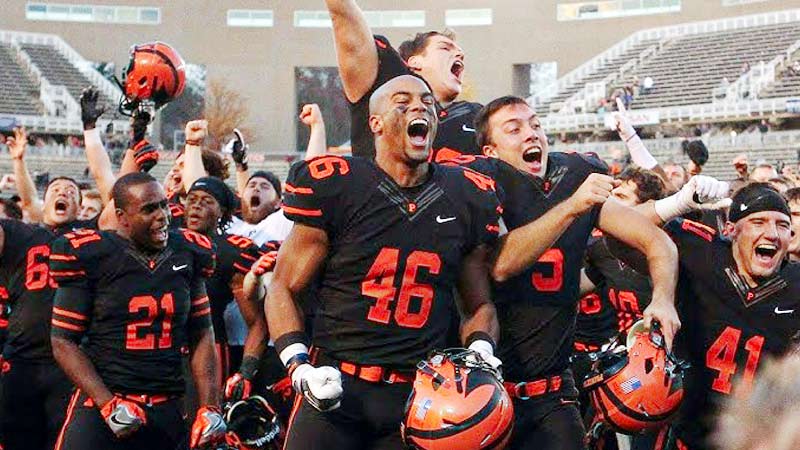 The Princeton Tigers have been an influential force in the early development of college football. With an exceptional 28 Ivy League titles and 2 national championships, won in 1922 and 1923, Princeton boasts a rich football heritage. These early triumphs served as a testament to their prowess and helped shape the sport as we know it today.
During the early 20th century, under the guidance of legendary coach Bill Roper, Princeton became a powerhouse, known for its innovative offensive tactics and disciplined defense. The team showcased outstanding talent, including All-American players like Hobey Baker and John Prendergast.
Although they haven't captured a national title since the 1920s, the Princeton Tigers' legacy endures through their contributions to the development of college football, their continued success in the Ivy League, and their commitment to academic excellence alongside athletic achievement.
9. Yale Bulldogs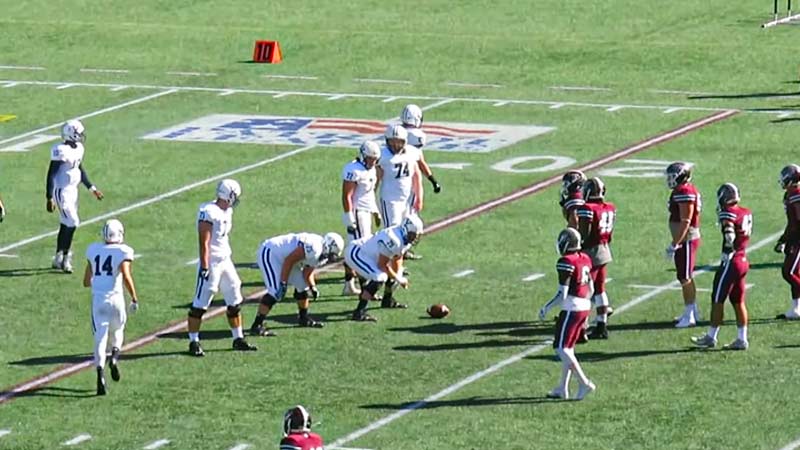 The Yale Bulldogs, one of the oldest and most storied football programs in history, have been instrumental in shaping the early days of college football. With a total of 18 national championships, the Bulldogs were particularly dominant in the late 19th and early 20th centuries.
The team's first national title came in 1872, and they followed it up with impressive victories in the 1880s and 1890s, solidifying their status as a football powerhouse. Led by legendary coach Walter Camp, Yale was renowned for its innovative tactics and strategic approach to the game.
Although the Bulldogs' dominance has waned over the years, their rich legacy endures. The Yale Bowl, one of the most iconic football stadiums, stands as a testament to its historical significance in college football. The Bulldogs' continued competitiveness in the Ivy League ensures they remain an integral part of the sport's heritage.
10. Pittsburgh Panthers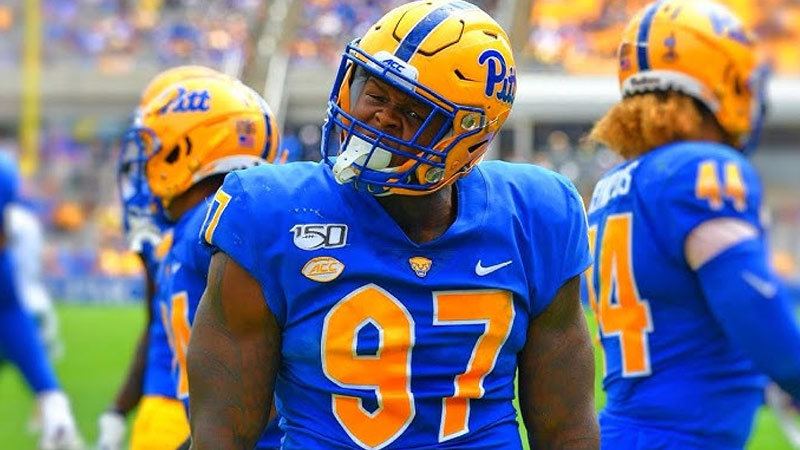 The Pittsburgh Panthers have made a significant impact on college football, with nine conference titles and nine national championship claims. Their most notable championship seasons occurred in 1915, 1916, 1918, and 1937.
Coached by the legendary Jock Sutherland, the Panthers achieved an unprecedented level of success during the 1910s and 1930s. Players like Mike Ditka, Tony Dorsett, and Dan Marino donned the blue and gold, leaving an indelible mark on the sport.
Pittsburgh's claim to nine national championships has sparked debates and controversies, but there is no denying the team's historical significance. Their achievements have contributed to the growth of college football and have solidified their place among the sport's elite programs.
The Panthers continue to strive for excellence, and their legacy remains a point of pride for players, fans, and alumni alike.
FAQs
Which college football team has the most championship wins?
The Alabama Crimson Tide holds the record for the most national championship wins, with a staggering 18 claimed titles. Their storied legacy under iconic coaches like Bear Bryant and Nick Saban has solidified their status as the most dominant program in college football history.
How many national championships do the Notre Dame Fighting Irish have?
The Notre Dame Fighting Irish boast an impressive 13 claimed national championships. With a rich history dating back to the early 20th century, Notre Dame has consistently been a force to be reckoned with on the college football stage.
Which Ivy League team has the most national championships?
Princeton Tigers take the lead among Ivy League teams, claiming two national championships in 1922 and 1923. Their early dominance and innovative tactics played a pivotal role in shaping college football's development.
How many national championships have the Nebraska Cornhuskers won?
The Nebraska Cornhuskers have clinched five national championships, with their most recent triumphs occurring in the mid-1990s. Coached by legends like Bob Devaney and Tom Osborne, Nebraska has left an indelible mark on the sport.
Which team holds the record for the most national championships in the early days of college football?
Yale Bulldogs proudly boast 18 claimed national championships, making them one of the most successful teams during the early years of college football. Coached by Walter Camp, Yale was a powerhouse of innovation and skill.
Wrapping Up
College football is a realm where history, passion, and talent converge to create unforgettable moments of triumph and glory. The teams with the most national championship wins have not only etched their names in the record books but have also left an enduring legacy that continues to shape the sport.
From the dominance of Alabama to the early greatness of Yale, each team's journey is a testament to the pursuit of excellence in college football.
As we celebrate their achievements, we also recognize the impact these teams have had on the sport's evolution and the inspiration they provide to future generations of athletes and fans. Have fun.
Similar Posts:
What Is The Curve In Football?
There is a curve in football which affects the trajectory of the ball. This curve, or "s-curve" as it is commonly referred to, makes the ball travel further than if it were round.
Can You Wear Football Cleats For Rugby?
There is some debate about whether or not football cleats should be worn when playing rugby. The main concern is that the cleats may cause injuries to players' feet, ankles, and shins.
How Much Did A Baseball Cost In 1962?
Vintage baseballs from 1962 or earlier have captured the fascination of collectors and sports enthusiasts alike. These baseballs not only represent a piece of baseball history but also hold potential value as sought-after collectibles.
American Football Boots Vs Soccer Boots
There are a few key differences between American football boots and soccer boots. First, American football boots typically have a heavier construction than soccer boots, which is necessary in order to absorb more impact when players are running with the ball.
How To Make Varsity As A Freshman?
If you're a freshman in high school and want to try out for the varsity basketball team, there are some things you need to do. First, talk to your coach and ask if you can tryout.
What Did Abbott And Costello Predict?
Abbott and Costello first performed in vaudeville in the early 1920s. They were a popular comedy act that was known for their parodies of current events.