Wrestling is one of the oldest and most popular sports in Pakistan, and some of the best wrestlers in the country have made their mark in the international arena.
From Olympic gold medals to world championships, Pakistani wrestlers have earned a great deal of recognition and acclaim.
We will take a look at some of the best wrestlers in Pakistan, who have made their mark on the international stage and brought glory to their nation. We will also discuss the various championships and tournaments they have won in their respective disciplines.
1. Bholu Pahalwan
Manzoor Hussain, often referred to as Bholu Pahalwan was a Pakistani wrestler who achieved great success in his career. He began his career as an amateur wrestler, competing in various local tournaments and eventually breaking into the professional world of wrestling.
He rose through the ranks quickly, eventually becoming a world champion in the heavyweight division. He held the world heavyweight title for several years and was considered one of the best wrestlers in Pakistan.
During his career, he was lauded for his strength and skill, and he won numerous awards and accolades. He was also an inspiration to many aspiring wrestlers, demonstrating that with dedication and hard work, one can achieve great success.
Hussain's legacy as a wrestler lives on today, and he will be remembered fondly for many years to come.
2. The Great Gama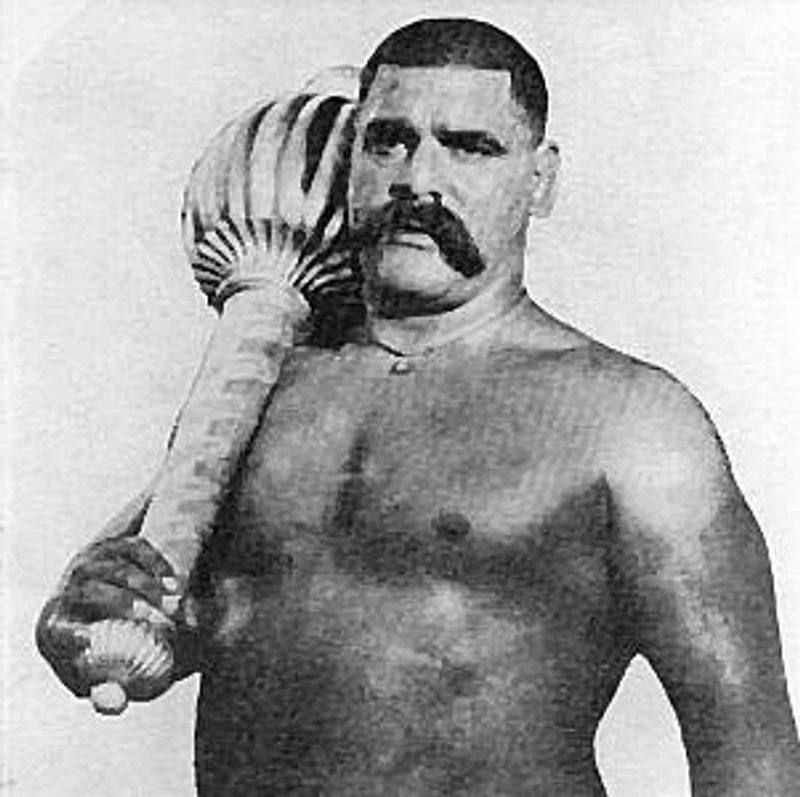 Ghulam Mohammad Baksh was an iconic figure in British India during the early 20th century. He was widely known by his title, Rustam-e-Hind, and his ring name, The Great Gama.
He was a renowned Pehlwani wrestler and strongman who had earned a legendary status in wrestling circles. He was iconic due to his undefeated streak in wrestling, making him the undisputed champion of British India.
His legacy lives on today as he is remembered as one of the greatest wrestlers of all time. He was an inspiration to many people and is still revered in India for his outstanding achievements in wrestling.
His legacy continues to inspire generations of wrestlers and strongmen to this day, and his name is still synonymous with greatness in the wrestling world.
3. Zubair Jhara Pehalwan
Muhammad Zubair Aslam, better known as Jhara Pahalwan, was an iconic Pakistani wrestler who remained undefeated throughout his career. He made his mark on the world of wrestling in 1979 when he emerged victorious against Japanese wrestler Antonio Inoki in the fifth round.
This victory was especially meaningful as Inoki had defeated Jhara's uncle, Aki Wrestler, in a previous match. After their match, Jhara and Inoki became close friends, showing the respect that they had for each other's strength and prowess in the ring.
Jhara Pahalwan was a symbol of both strength and sportsmanship, and his legacy continues to live on.
4. Aslam Pahalwan
Muhammad Aslam, more commonly known as Aslam Pahalwan, was a renowned Pakistani professional wrestler and a World Heavyweight Champion in the field of professional wrestling.
He was considered one of the best wrestlers in the world and was ranked as the ninth-best wrestler in the world by Wrestling Revue's "Official Wrestling Ratings" in December 1968. His fame spread even further in Europe and America, where he was known as the All-India-Champion.
Aslam Pahalwan was a formidable wrestler and was admired by many for his strength and skill. He had a successful career and was a beloved champion by his fans and admirers.
Aslam Pahalwan was a true champion who inspired many with his achievements and will be remembered for a long time.
5. Akram Pahalwan
Akram Pahalwan, nicknamed Iki Pehlwan, was a renowned Pakistani wrestler in the late 1960s. He was a part of the Bholu Brothers tag team, where he fought alongside his partner in the ring.
During this time, Akram Pahalwan faced some of the most challenging opponents in professional wrestling, such as Haji Afzal, George Gordienko, Anton Geesink and Antonio Inoki Halal Mahdame.
He had a great record against them, gaining the respect of wrestling fans all over the world. As a result, he quickly became an icon in the world of professional wrestling.
He is remembered for his courage and determination, which allowed him to overcome any odds and come out victorious. Akram Pahalwan was truly a legend in the world of professional wrestling.
6. Nasir Bholu
Nasir Bholu is a retired Pakistani professional wrestler and the final remaining member of the "Bholu Brothers" wrestling team. He is part of the renowned Gama Wrestling family, one of the most successful wrestling families in the world.
Bholu began his professional wrestling career in 1979, by defeating Yasir Ali of the United Arab Emirates in November of that year. Since then, he has been an influential figure in the wrestling world, known for his impressive wrestling skills and powerful moves.
Bholu and his brothers formed a formidable wrestling team in the 1980s, and their matches were highly anticipated by fans. The team eventually disbanded in the 1990s, but Bholu remains a celebrated figure in the sport.
He is remembered for his contribution to the sport and continues to be an inspiration to aspiring wrestlers.
7. Muhammad Bashir Bhola Bhala
Bashir Bhola Bhala is a Pakistani wrestler who made history by competing in the 1996 Summer Olympics. He was a part of the men's freestyle 90 kg category, making him one of the few Pakistani athletes to take part in the prestigious event.
His presence in the competition not only made him a source of pride for the Pakistani community but also served as an inspiration for future generations of wrestlers from the country. Bhala had a great passion for wrestling and trained tirelessly for the Olympics.
He had to overcome numerous hurdles and obstacles to make it to the Olympics. He had to train in difficult conditions, often without the proper equipment and support.
He persevered despite the odds and made it to the Olympics, which was a great accomplishment for him and a source of pride for the Pakistani nation. Bhala's Olympic performance was not as successful as he had hoped.
He was eliminated in the first round and did not progress to the medal rounds. Despite this, Bhala's participation in the Olympics was a great achievement and a source of pride for the Pakistani nation. Bhala's legacy lives on to this day.
He is remembered as a great Pakistani athlete who was determined to make the most of his opportunity and represent his country in the best way possible. His example serves as an inspiration to future generations of Pakistani wrestlers and athletes.
He will always be remembered as one of the few Pakistani athletes who made it to the Olympics and made the nation proud.
8. Muhammad Inam
Muhammad Inam Butt is a professional wrestler from Pakistan. He is an accomplished athlete, having won numerous medals at international competitions.
In 2010, he won the country's second gold medal at the Commonwealth Games, becoming the first Pakistani to win a gold medal in wrestling. His success was followed by a bronze medal at the 2014 Asian Beach Games.
In 2016, he added to his growing list of accomplishments by winning a gold medal at the South Asian Games. This made him the first Pakistani wrestler to win a gold medal in the South Asian Games.
His impressive career has been celebrated in his native country of Pakistan, where he is highly admired for his athletic prowess.
His dedication to the sport has made him an inspiration to aspiring wrestlers, and he is a true example of what can be achieved with hard work and determination.
9. Imam Baksh Pahalwan
Imam Baksh Lone was a renowned wrestler from the era of British India. He was a practitioner of the famous wrestling style of Pehlwani, an Indian form of wrestling. He was also the brother of Ghulam "The Great Gama" Muhammad Lone, who was a legendary wrestler from the same era.
Imam Baksh Lone was well-known for his strength and skill in the wrestling ring and was considered a master of his craft. He was highly respected among his peers and was often seen as a mentor to other aspiring wrestlers.
His legacy was passed down through generations and his name still carries a lot of weight in the wrestling world. He will always be remembered as a pioneer in the sport of Pehlwani wrestling.
10. Bholu Brothers
The Bholu Brothers were a famous Pakistani wrestling family, originating from the region of Kashmiri Punjab. The family had a long history of wrestling, stretching back many decades before the formation of the modern state of Pakistan.
The brothers were part of the Gama wrestling family, a well-known and respected wrestling dynasty that has been active in the region for hundreds of years.
The Bholu Brothers were renowned for their skill and technique in the sport and were particularly successful in matches and tournaments in Pakistan.
Their success inspired many young wrestlers in the region, and their legacy lives on in the many generations of wrestlers who have followed in their footsteps.
11. Hamida Pahalwan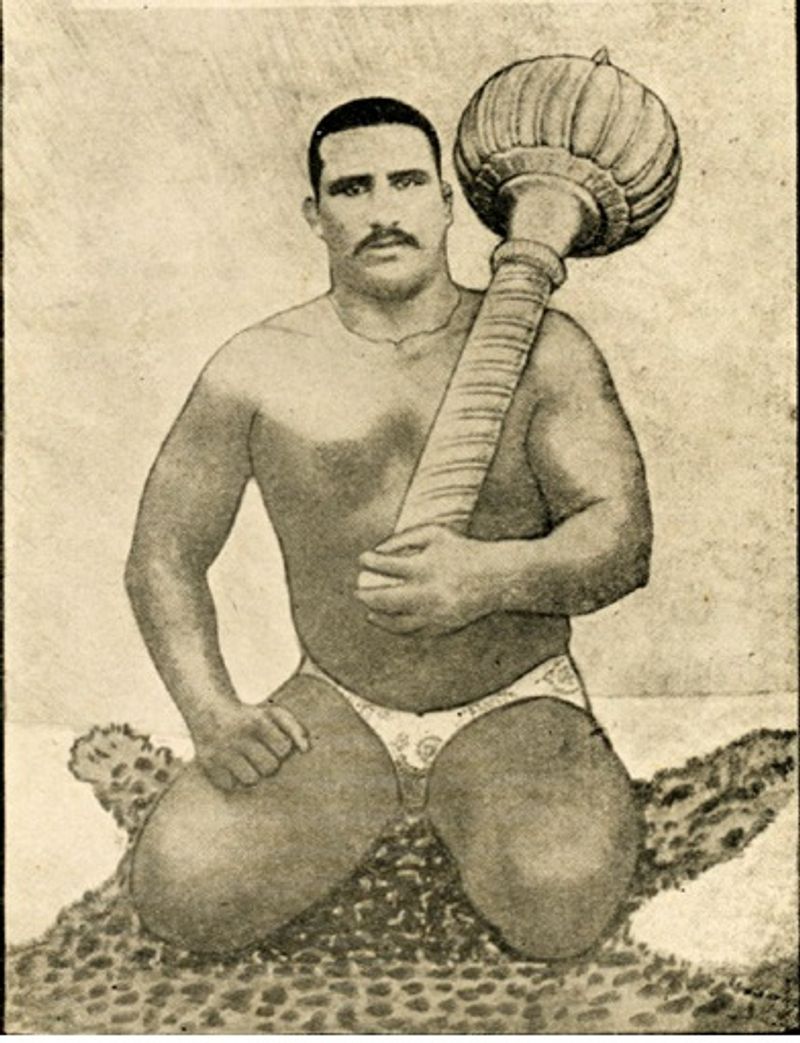 Hamida Pahalwan was a Pakistani wrestler of great renown. He was known as the "Rustam-i-Hind," a title of honor and prestige, meaning Champion of India. This title was granted to him by the British Raj, the former British rule in India.
During his time, Hamida Pahalwan was one of the most elite and accomplished wrestlers. He was a symbol of strength and perseverance, and his legacy still lives on in Pakistani wrestling culture.
He was a champion in the eyes of many, and his achievements are still remembered fondly by those who remember him.
Conclusion
It is evident that Pakistan has produced some of the best wrestling players in the world.
The likes of Muhammad Inam Butt, Mian Muhammad Azam, Muhammad Riaz Pahalwan, and Abdul Sattar have all left an indelible mark in the sport and have all been instrumental in carrying the legacy of wrestling in Pakistan to the highest level.
Their hard work and dedication to the sport have inspired many aspiring wrestlers to follow in their footsteps and become champions in their own right.
Similar Posts:
What Did Abbott And Costello Predict?
Abbott and Costello first performed in vaudeville in the early 1920s. They were a popular comedy act that was known for their parodies of current events.
How Much Did A Baseball Cost In 1962?
Vintage baseballs from 1962 or earlier have captured the fascination of collectors and sports enthusiasts alike. These baseballs not only represent a piece of baseball history but also hold potential value as sought-after collectibles.
What Muscles Are Used In Bowling?
Bowling is a physical activity that uses many different muscles, including the quadriceps, hamstrings, glutes, lower back, and shoulders.
Source: bowlatrabs
What Muscles Are Used In Bowling
When it comes to bowling, you will use a variety of muscles and joints in order to execute the perfect strike.
There are a few things to consider when choosing an external turntable. The first is the type of cartridge that you will be using – either an Kbs S-Taper or an X100.
Where Is The Sweet Spot On An Aluminum Baseball Bat?
An aluminum baseball bat is a great choice for people who are looking to buy an affordable, durable and effective tool. However, there are some important factors that you should take into account before making your purchase.
Louisville Slugger Pitching Machine Tips
If you are looking to up your game on the baseball diamond, then you should consider taking some tips from a Louisville Slugger pitching machine. These machines provide users with realistic motion and feedback that can help improve their batting and pitching skills.