Nigeria is a country renowned for its incredible athletes, and wrestling is no exception. From the traditional Nigerian wrestling styles to the more modern international variations, the country has produced some of the world's best wrestlers.
Nigerian wrestlers have achieved significant success on the international stage, winning multiple medals at the African Championships, Commonwealth Games, and the Olympics.
We will take a look at some of the best wrestlers in Nigeria's history, highlighting their achievements and contributions to the sport.
1. Odunayo Adekuoroye
Odunayo Folasade Adekuoroye is a prominent figure in the world of freestyle wrestling. She is a Nigerian wrestler who has achieved remarkable success in her sport. In 2014, she competed in the women's freestyle 53 kg event at the Commonwealth Games where she won a gold medal.
This was a major accomplishment for Adekuoroye and it was a testament to her skill and determination. The following year, Adekuoroye competed in the 2015 World Wrestling Championships where she won a bronze medal.
This was another great achievement for her, and it showed that she was capable of consistently performing at a high level. Adekuoroye has been a role model for aspiring wrestlers in Nigeria, and her success has made her an inspiration for many.
Her remarkable accomplishments demonstrate that she is a true champion in the sport of freestyle wrestling.
2. Omos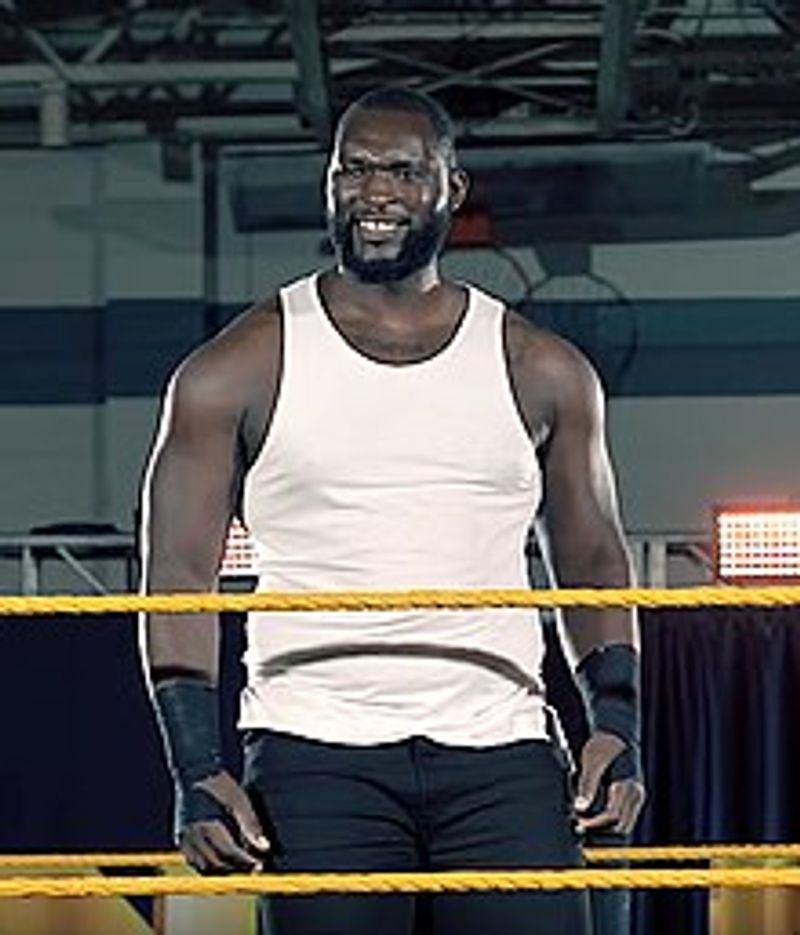 Tolulope Omogbehin is a unique individual who is making a name for himself in the world of professional wrestling. He is a Nigerian-American and was a college basketball player before entering the world of professional wrestling.
At the moment, he is signed to WWE where he performs under the ring name Omos and has the distinction of being the tallest wrestler on WWE's active roster. Omogbehin's journey to WWE was a long one, starting with his basketball days at college.
He was a standout player and even considered playing professionally in Europe, but eventually decided to pursue a different dream. He would find his way to WWE and become the first Nigerian-born wrestler to join the company.
He has made a huge impression since joining, showing off his size and strength while displaying an impressive range of athleticism. It is no surprise that Omogbehin has become a fan favorite, with his size and strength proving to be a huge factor in his success.
His hard work and dedication have paid off, as he has been able to make an impression on the WWE roster.
With his impressive size and strength, Omogbehin has been able to dominate opponents and has even become a champion in his own right. Tolulope Omogbehin is an incredible athlete and an inspiring figure.
He has achieved success in both college basketball and professional wrestling, proving that anything is possible with hard work and dedication. His size and strength are an asset to the WWE roster, and his dedication to his craft has made him a fan favorite.
He is an example of what is possible when you put in the hard work and strive to reach your goals.
3. Daniel Igali
Baraladei Daniel Igali is an inspirational figure for athletes in Canada and Nigeria. He is a Nigerian-Canadian wrestler who won the first ever Olympic gold medal for Canada in wrestling at the 2000 Summer Olympics.
This was a groundbreaking moment for Canada, as Igali became the first and only male Olympic gold medalist in wrestling in the country's history. Igali's career has been filled with impressive achievements.
He had an illustrious wrestling career, winning the Commonwealth Games gold medal in 1998 and becoming the Canadian national champion in 1998, 1999, and 2000. He has also won numerous world championships and Pan American Games medals.
He was the first wrestler from Africa to win a world championship in wrestling, and the first African to win an Olympic gold medal in wrestling. Igali's success as a wrestler has made him an international celebrity.
He has been honored with the Order of Canada, Canada's highest civilian honor, and has been inducted into the Order of British Columbia and the Canadian Olympic Hall of Fame.
He is also a member of the International Olympic Committee and serves on the board of the African Leadership Institute. Igali's tremendous accomplishments have been an inspiration to countless people around the world.
His dedication and hard work have been an example of what can be achieved with determination and perseverance. He is a true hero and a source of pride for all Canadians.
4. Esther Kolawole
Esther Omolayo Kolawole is a talented Nigerian wrestler who competes at international competitions. In August 2022, she achieved an incredible feat when she won bronze in the women's 62 kg event at the 2022 Commonwealth Games, held in Birmingham, England.
This victory was a testament to Esther's hard work and dedication to the sport and a proud moment for Nigeria. With her impressive performance, Esther has become an inspiration and role model for young athletes in Nigeria and around the world.
She has shown that with dedication and perseverance, anything is possible. Esther's success is a great example of what can be achieved with hard work and dedication, and her story is sure to continue to inspire many more athletes in the future.
5. Blessing Oborududu
Blessing Oborududu is a remarkable Nigerian freestyle wrestler who has achieved an incredible amount of success. She is currently ranked as the world number two woman wrestler, making her one of the most accomplished wrestlers in the world.
In addition to her impressive ranking, she is also the first wrestler to win an Olympic medal representing Nigeria at the Olympics, making her a trailblazer for the country.
Her impressive career has been highlighted by twelve African championships from 2010 to 2023, a testament to her commitment to excellence in the sport.
Blessing Oborududu is an inspiration to wrestlers around the world and an example of what can be achieved with hard work and dedication.
6. Aminat Adeniyi
Aminat Oluwafunmilayo Adeniyi is an incredible athlete from Nigeria. She is a freestyle wrestler and has achieved remarkable feats in her sporting career. Most notably, she won an incredible gold medal in the women's freestyle 58 kg event at the 2014 Commonwealth Games.
This was an incredible accomplishment, as she was able to beat out all of the other competitors in her weight class. Aminat has also achieved the impressive feat of being the National Champion in Wrestling in Nigeria since 2009, a record that has never been achieved by anyone in Nigeria.
This shows her incredible dedication and commitment to her sport, as she has consistently been able to stay at the top of her game.
Moreover, it demonstrates her impressive skills in wrestling, as she has been able to outlast and out-wrestle her opponents to remain the National Champion for over ten years. Aminat Oluwafunmilayo Adeniyi is an amazing athlete that has achieved incredible feats in the world of freestyle wrestling.
Her gold medal at the 2014 Commonwealth Games and her decade-long reign as the National Champion are both incredible accomplishments that show her dedication and skill as a wrestler. She is an inspiration to aspiring athletes and a source of pride for her country.
7. Melvin Bibo
Melvin Bibo is an extremely accomplished Nigerian freestyle wrestler. He has achieved a great deal of success in the Commonwealth Games, the premier multi-sport event for athletes from the Commonwealth of Nations.
In 2014, he earned one of the bronze medals in the men's 74 kg event, demonstrating his skill and talent. Four years later, he was able to improve on his performance, winning an even more impressive silver medal in the men's 86 kg event.
This is a testament to his dedication and hard work, as well as his commitment to excellence. Melvin Bibo has made a name for himself as one of the best freestyle wrestlers from Nigeria, and his accomplishments in the Commonwealth Games are a testament to that.
8. Mercy Genesis
Miesinnei Mercy Genesis is an accomplished Nigerian freestyle wrestler. She achieved a major milestone in her career at the 2022 Commonwealth Games, held in Birmingham, England.
She won the gold medal in the women's 50 kg event, which was a great feat for her. At the 2016 Summer Olympics in Rio de Janeiro, Brazil, Genesis competed in the Women's Freestyle -48 kg event.
Although she didn't manage to win a medal, her participation in the event was a testament to her hard work and dedication to her sport.
She is a shining example of an athlete who is willing to push herself to the limits in order to achieve her goals. Genesis has become a well-known and respected figure in Nigerian wrestling circles.
Her impressive achievements have earned her the respect and admiration of her peers, and she continues to be an inspiration to all aspiring wrestlers. She is a true testament to the power of grit and determination to make it big in the world of sports.
9. Ekerekeme Agiomor
Ekerekeme Agiomor is a Nigerian freestyle wrestler with an impressive record of success. He has achieved a remarkable four medals at the African Wrestling Championships over the years, demonstrating his superior skill and determination.
His first medal was a bronze in 2011, followed by a gold medal in 2013 and a silver in 2015. Most recently, he won a bronze medal in 2017, marking his fourth medal at the African Wrestling Championships.
His success in the sport has made him a celebrated figure in Nigeria and beyond, and he is an inspiration to aspiring wrestlers everywhere.
Agiomor's achievements are a testament to his dedication and hard work, and his record stands as a great example of what can be achieved with commitment and perseverance.
10. Kamaru Usman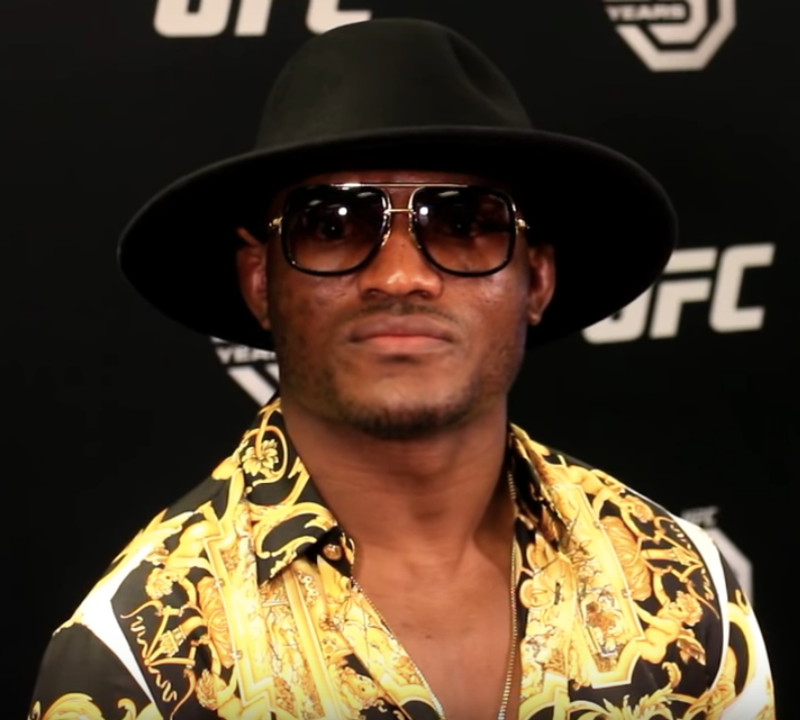 Kamarudeen Usman is an impressive athlete who has achieved success in multiple disciplines. He was born in Nigeria but currently resides in America.
Usman is a professional mixed martial artist, who competes in the Welterweight division of the Ultimate Fighting Championship (UFC). Prior to his MMA career, Usman was a successful freestyle wrestler and folkstyle wrestler.
His achievements in wrestling earned him the recognition to compete in the UFC. Usman has achieved further success in the UFC. He is the former UFC Welterweight Champion, a title he won in 2019.
He has successfully defended this title multiple times and is currently the reigning Welterweight Champion.
His victories have made him a highly respected fighter and a formidable opponent. Usman is an exemplary athlete who has worked hard to achieve success in multiple disciplines. His record in the UFC speaks for itself.
He is a talented fighter who has earned the respect of his peers and fans alike. Usman is an inspiration to aspiring athletes everywhere and a great example of what can be achieved through hard work and dedication.
11. Israel Adesanya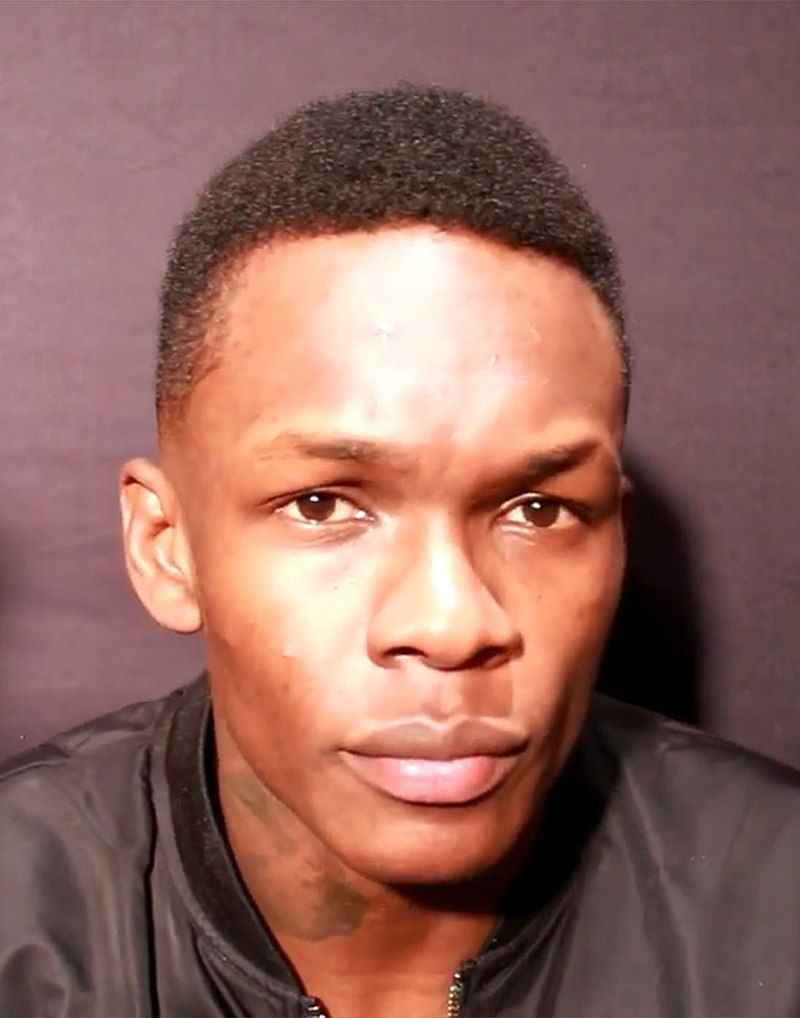 Israel Mobolaji Temitayo Odunayo Oluwafemi Owolabi Adesanya is an incredibly accomplished combat sports athlete. He was born in Nigeria and is currently based in New Zealand. He is a professional mixed martial artist, kickboxer, and former boxer.
His impressive list of accomplishments includes multiple championships in all three disciplines. Adesanya started his combat sports career as a boxer, representing Nigeria in the 2014 Commonwealth Games in Glasgow, Scotland.
He then transitioned to kickboxing, where he quickly rose to the top of the sport.
He won the World Kickboxing Network (WKN) Middleweight World Championship and the Super Middleweight World Championship, and he was also a former Glory middleweight champion.In 2018, Adesanya made the switch to mixed martial arts (MMA).
Since then, he has quickly become one of the most dominant fighters in the sport, winning the UFC Middleweight Championship in just his fifth fight. In 2020, he successfully defended his title against Yoel Romero to become the UFC's first African-born champion.
He has also achieved several UFC records, including the most knockdowns in a single fight and the most wins by a Nigerian in the UFC. Adesanya's impressive list of accomplishments is a testament to his skill, dedication, and hard work.
He has achieved success in three different combat sports, and his accomplishments have earned him a place among the greatest fighters of all time.
12. Quinn Ojinnaka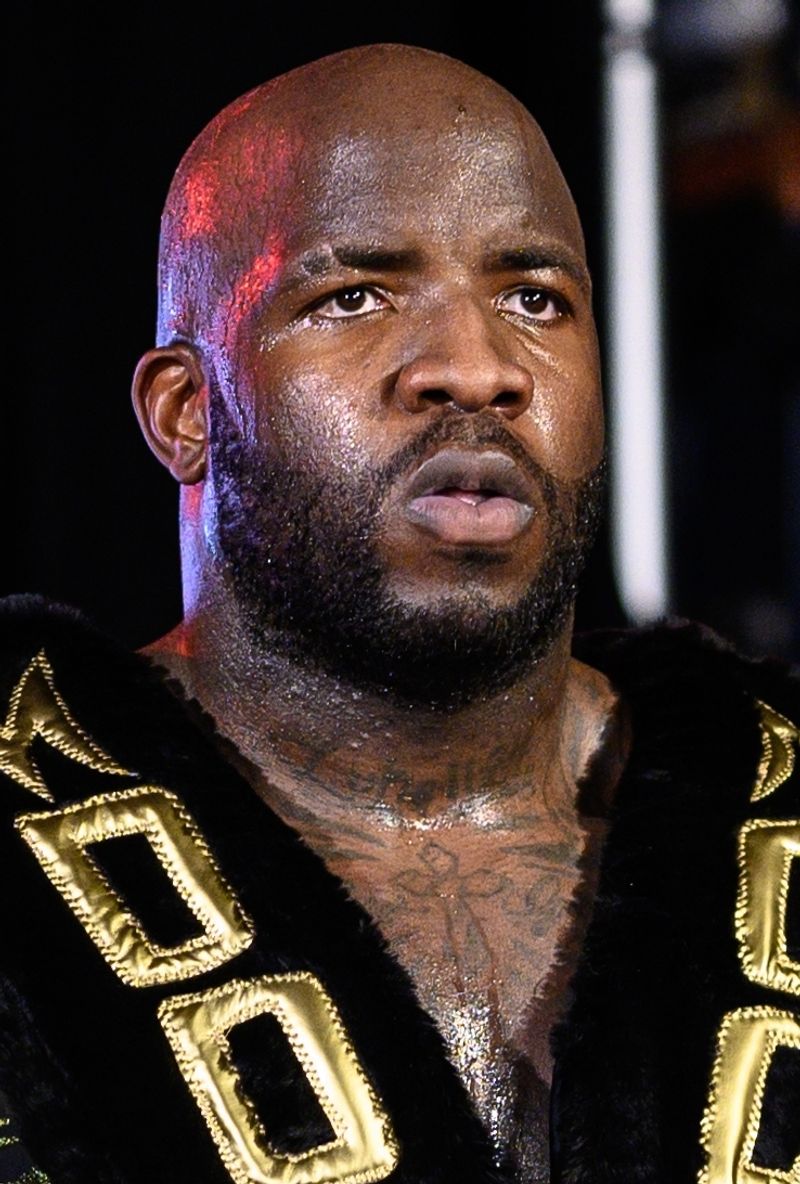 Quinn O. Ojinnaka is an accomplished athlete who has achieved success in both professional wrestling and American football. He began his career as a college football player at Wake Forest University and went on to play professionally for several teams in the NFL.
After his football career, Quinn transitioned to professional wrestling and has since become one of the top stars in the industry. He currently competes under the ring name Moose and is signed to Impact Wrestling, where he is a former Impact World Champion.
His athleticism and charisma have helped him become one of the most popular wrestlers in Impact Wrestling, and his title reign demonstrated his ability to perform at the highest level. Quinn O.
Ojinnaka is a true testament to hard work and dedication, and his accomplishments in both sports are a testament to his determination and skill.
Conclusion
Nigeria is home to some of the best wrestling players in the world. They have won numerous championships and medals in national and international tournaments, and their commitment to the sport has earned them a place in the global wrestling community.
From the Olympic gold medalists to the African champions, Nigeria's wrestling stars have made a name for themselves in the world of wrestling. They have inspired generations of aspiring wrestlers and continue to be a source of pride for the nation.
Similar Posts:
The Catfish Hunter Hall of Fame is a prestigious award that honors America's greatest catfish anglers. It was established in and since then, only a handful of individuals have been bestowed with this honor.
How To See Stats On Gamechanger?
Gamechanger is a mobile app that lets you see stats on your games, including how many people are playing, how much money you're making, and more. You can also see which of your players are the best at each game mode, and take action to improve their performance.
Caps are the official headwear of rugby union. They protect players from injuries that could potentially end their careers, such as concussions.
How To Beat Callaway Scoring System?
Callaway Scoring System is a computer-generated scoring system used in golf tournaments. It is designed to make the game more random and therefore more exciting for the spectators.
Is A Pat On The Back Condescending?
When someone compliments you, it can feel great. However, if the compliment is given in a way that makes you feel like you're not good enough, then it can be quite condescending.
Can You Wear Football Cleats For Rugby?
There is some debate about whether or not football cleats should be worn when playing rugby. The main concern is that the cleats may cause injuries to players' feet, ankles, and shins.