Welcome to a guide on the best wrestling players in Croatia! Wrestling is an ancient sport that has been part of the culture in Croatia for centuries, and the country has produced some of the world's best wrestlers.
We will take a look at some of the most successful and legendary wrestlers from Croatia. We will look at their individual achievements, as well as their impact on the sport in Croatia. So, let's begin our journey through Croatian wrestling history!.
1. Božo Starčević
Božo Starčević is a talented Greco-Roman wrestler from Croatia. He has become a well-known figure in the wrestling world due to his impressive track record.
His greatest achievement to date is his bronze medal win at the 2013 European Wrestling Championships in the Men's Greco-Roman 74 kg category, which he won in Tbilisi, Georgia.
This is an impressive feat considering the high level of competition in the event and the fact that Starčević had to overcome several formidable opponents in order to win the medal. Starčević has been involved in the sport of wrestling since a young age and has worked hard to develop his skills and technique to the highest level.
He has competed in various international tournaments and has been able to gain recognition for his hard work.
His success in the 2013 European Wrestling Championships is a testament to his dedication and commitment to the sport. In addition to his impressive achievements in wrestling, Božo Starčević is also noted for his commitment to his community.
He is a mentor to many young wrestlers, helping to encourage and motivate them to pursue their goals. He also works with local organizations to promote the sport and its benefits. Božo Starčević is an exemplary athlete and role model for many aspiring wrestlers.
His hard work and dedication have helped him reach the highest levels of success. He is an inspiring example of what can be achieved through focus and determination.
2. Stipe Damjanović
Stipe Damjanović is a Croatian wrestler who has had the opportunity to compete at two Olympic Games. He first participated in the 1992 Summer Olympics, where he represented Croatia on the world stage.
He then returned to the Olympics four years later, competing at the 1996 Summer Olympics in Atlanta, Georgia.
During these games, he demonstrated his skill and determination, proving himself to be a force to be reckoned with in the world of wrestling. At the 1992 Olympics, Damjanović had impressive results, finishing in the top 8 of his weight class.
He was able to make it to the quarterfinals before being eliminated. He continued to build on this success in 1996, where he was able to improve on his performance, finishing in the top 6 of his weight class.
His impressive performance was a testament to his skill and dedication to the sport, showing that he had what it takes to compete at the highest level. The fact that Stipe Damjanović was able to compete in two Olympic Games is an indication of his great talent and hard work.
He has shown that he is capable of performing at the highest level and competing against the best in the world. His accomplishments are a testament to what can be achieved with dedication and hard work.
3. Neven Žugaj
Neven and Nenad Žugaj are twin brothers who represent Croatia in wrestling. Neven was particularly successful in the 2016 European Wrestling Championships where he competed in the Men's Greco-Roman 75 kg category.
However, despite his best efforts, he was narrowly defeated in the bronze medal match by László Szabó of Hungary. This result meant that Neven was unable to bring home the bronze medal for Croatia.
Despite this setback, Neven can take pride in his performance in the tournament and will no doubt look to improve his performance in the future. Meanwhile, his twin brother Nenad also competed in the tournament, although he was not as successful as Neven.
Nenad will have been disappointed with the result, but will be inspired by his brother's performance and no doubt look to match or better it in the future. The Žugaj brothers have become well-known figures in Croatia due to their success in wrestling.
They have already made a name for themselves as talented wrestlers, and their inspiring story of brotherly competition will no doubt continue to motivate them and other Croatian wrestlers in the future.
4. Great Antonio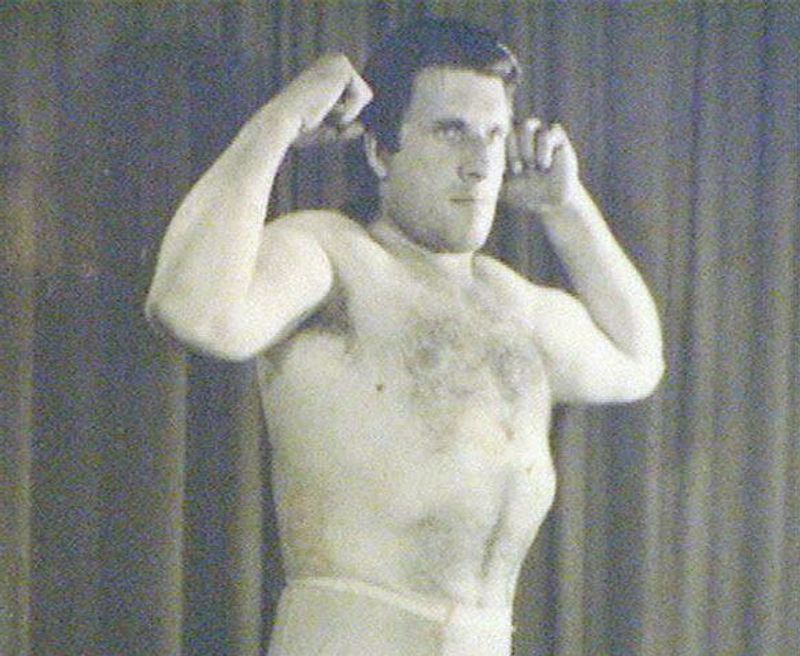 Antonio Barichievich, more commonly known by his stage name The Great Antonio, was a strongman, professional wrestler, and eccentric artist who was born in Zagreb, which was part of the Kingdom of Serbs, Croats and Slovenes at the time.
He was a Croatian-Canadian and is remembered for his incredible strength, which is what earned him his nickname. He was well-known in the Montreal area for his impressive feats of strength and his eccentric artwork.
His performances were often featured in the local media, and he was known for his unique style and larger-than-life personality. He was also a successful wrestler, competing in numerous tournaments and winning several championships.
Barichievich was beloved by his fans, who were always eager to see his performances. Even after his death in 2002, he is still remembered for his strength and his colorful personality.
5. Ivan Huklek
Ivan Huklek is a Croatian athlete who specializes in the sport of Greco-Roman wrestling. Greco-Roman wrestling is an ancient form of wrestling that originated in the Mediterranean region.
It is primarily a standing form of wrestling, which means that the wrestlers are not allowed to trip, lift, or use their legs to attack their opponent. Instead, they must rely on upper body strength and technique to gain a victory.
Greco-Roman wrestling is popular in many European countries and is one of the core events in the Olympics. Ivan Huklek has achieved success in this sport, having represented Croatia at several international competitions.
He is renowned for his technical skills and strength, which have enabled him to win medals at various championships. Ivan Huklek is an inspiration to many wrestlers in Croatia and across the world.
He has achieved success through skill, dedication, and determination and his achievements have served as motivation for other aspiring Greco-Roman wrestlers.
6. Mirko Cro Cop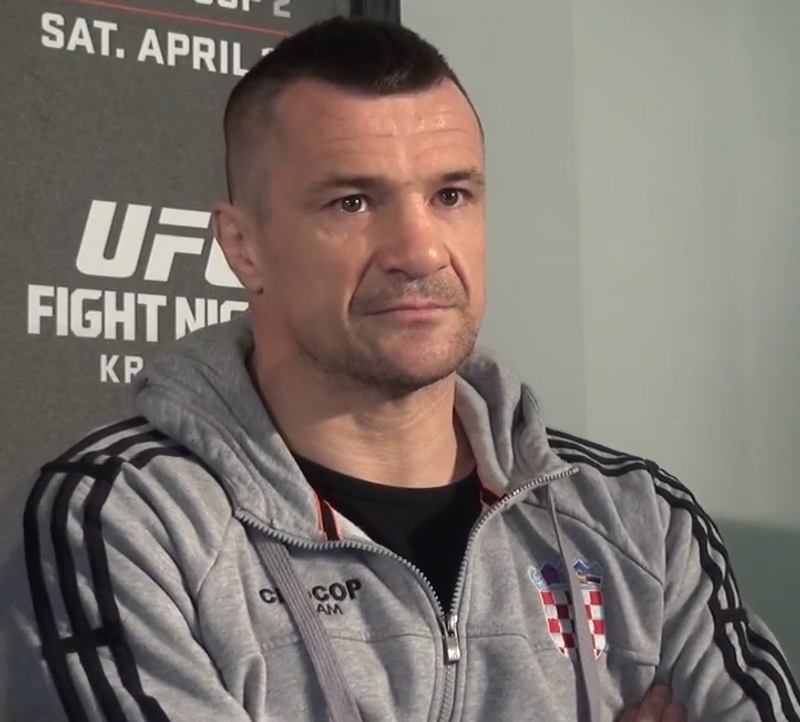 Mirko Filipović, commonly known as Mirko Cro Cop, is a renowned Croatian athlete with experience in multiple combat sports. He is a retired professional mixed martial artist, kickboxer and amateur boxer.
He is best known for his stint in the Pride Fighting Championships, a Japanese mixed martial arts organization that was active from 1997 to 2010. Cro Cop has also competed in several other promotions, such as the Ultimate Fighting Championship (UFC), K-1, RIZIN and Bellator.
During his time in these organizations, he gained a reputation for his powerful strikes and his use of the left head kick.
He was also known for his willingness to fight against any opponent, regardless of their size or skill level. Cro Cop made a name for himself in MMA by winning the 2006 Pride Open-Weight Grand Prix, becoming the first and only fighter to do so.
His impressive performance in the tournament earned him the nickname "Croatian Cop". Throughout his career, he has amassed an impressive record of 33 wins and 11 losses, with 22 of those wins coming by way of knockout.
Cro Cop currently serves as a coach and mentor to young fighters and has been inducted into the UFC Hall of Fame. He is widely respected by fans and peers alike, and his legacy as one of the greatest mixed martial artists of all time will continue to live on.
7. Nenad Žugaj
Nenad Žugaj is a male wrestler from Croatia. He began his wrestling career at a young age of ten. After recognizing his talent and passion for the sport, he attended a sports gymnasium to hone his skills.
Upon graduating, he decided to further his studies and enrolled in the Faculty of Kinesiology. Nenad was dedicated to his studies and in 2007, he achieved the title of professor of kinesiology.
His hard work and dedication has allowed him to be successful in both his wrestling and academic career.
8. Victor Jovica
Victor Jovica is a unique individual who has made a huge impact in the world of professional wrestling. Born in Croatia, Jovica moved to Puerto Rico and became a professional wrestler and promoter.
Along with Carlos Colón, Jovica founded Capitol Sports Promotions in the 1970s, which later became the World Wrestling Council.
Since then, the WWC has become one of the most dominant wrestling promotions on the island of Puerto Rico, with Jovica and Colón playing a major role in its success.
Jovica has since semi-retired, but he still plays a part in the promotion, offering advice and guidance to those involved. His contributions to the wrestling industry in Puerto Rico have been invaluable, making him a true legend.
Conclusion
Croatia has a rich history of wrestling and its athletes have been consistently ranked among the best in the world. Croatia has produced some of the best wrestlers in the world, including Olympic medalists and World Champions.
The Croatian Wrestling Federation continues to promote the sport and encourage young athletes to pursue wrestling as a career. Croatia is a great place to watch and enjoy world-class wrestling, and its athletes should be applauded for their hard work and dedication.
Similar Posts:
Caps are the official headwear of rugby union. They protect players from injuries that could potentially end their careers, such as concussions.
The Catfish Hunter Hall of Fame is a prestigious award that honors America's greatest catfish anglers. It was established in and since then, only a handful of individuals have been bestowed with this honor.
How To Beat Callaway Scoring System?
Callaway Scoring System is a computer-generated scoring system used in golf tournaments. It is designed to make the game more random and therefore more exciting for the spectators.
What Is A Junk Ball In Tennis?
A junk ball in tennis is a ball that does not meet the required standards for play. These balls are typically used by beginners and low-level players because they are easier to handle and do not bounce as high as other types of balls.
How Much Did A Baseball Cost In 1962?
Vintage baseballs from 1962 or earlier have captured the fascination of collectors and sports enthusiasts alike. These baseballs not only represent a piece of baseball history but also hold potential value as sought-after collectibles.
How To Break In A Nokona Baseball Glove?
Breaking in a new baseball glove can be frustrating, but with a little patience and some elbow grease, you'll have the perfect glove for your batting needs. Here are five tips to help you break in your new glove fast: Warm up the glove before you start hitting.