Luxembourg has produced some of the most talented Olympic athletes in the world. From outstanding swimmers to ace archers, the country has produced a number of athletes who have represented their nation with pride and distinction.
Many of these athletes have gone on to become some of the most decorated Olympians in history, with a vast number of medals to their name. In this article, we will take a look at some of the best Olympic athletes that Luxembourg has ever produced.
We will examine their achievements, their backgrounds, and the impact that they have had on the world of Olympic sports.
1. Joseph Alzin
Joseph Alzin was a remarkable athlete who represented Luxembourg in two Summer Olympics. He was born in Paris and later passed away in Marseille. Alzin was a weightlifter and achieved his greatest success in 1920 when he won a silver medal in the heavyweight weightlifting event.
This was a great accomplishment considering the strength of the competition at the event. Alzin was one of the few athletes from Luxembourg to compete at the Summer Olympics, and his silver medal is a testament to his skill and determination.
He was an inspiration to many athletes, and his legacy continues to live on.
2. Marc Girardelli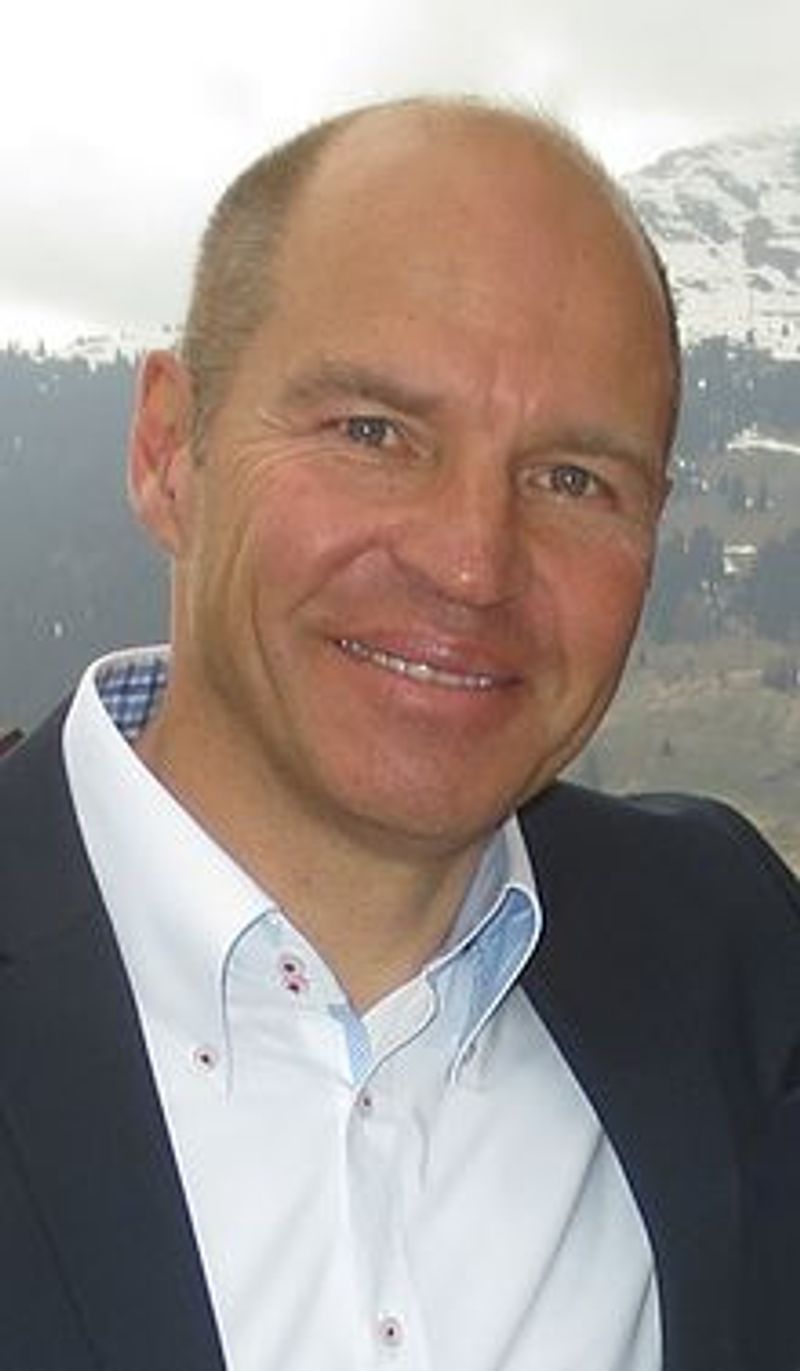 Marc Girardelli is an incredibly accomplished alpine ski racer. He hails from Austria and Luxembourg and is a five-time World Cup overall champion, a feat that is rarely achieved. His prowess in the sport is evidenced by his successes in all five alpine disciplines.
This includes downhill, slalom, giant slalom, super-G, and combined. Each of these disciplines requires a different skill set, and Girardelli excelled in all of them. His accomplishments in the sport are impressive, and his name will always be remembered in the world of skiing.
3. Josy Barthel
Joseph Barthel was an incredibly accomplished athlete who had a remarkable career.
He was born in Luxembourg and was the surprise winner of the Men's 1500 metres at the 1952 Summer Olympics, making him the only athlete representing Luxembourg to ever win a gold medal at the Olympics.
In addition to his accomplishments in athletics, Barthel also had successful careers in both chemistry and politics. He graduated from the University of Liège with a degree in chemistry and worked as a laboratory technician at the University for a time.
Barthel also served as a member of the Luxembourg Parliament from 1972 to 1979. His incredible success in three different fields made him a national hero in Luxembourg and an inspiration to athletes all over the world.
4. Michel Théato
Michel Johann Théato was a Luxembourgish athlete who achieved remarkable success in the sport of long-distance running. He is most notably remembered as the winner of the marathon at the 1900 Olympic Games in Paris, where he represented France.
Théato was born in Luxembourg City in Luxembourg in 1876. He began his running career in the late 1890s and quickly established himself as one of the premier long-distance runners of the time.
He won numerous races in Europe and the United States, including the London-to-Brighton race in 1898. This success earned him a spot on the French Olympic team for the 1900 Games in Paris.
At the Games, Théato participated in the marathon and emerged victorious, crossing the finish line with a time of 2 hours, 59 minutes, and 36 seconds. His victory was considered to be a major upset, as he was not expected to win the race.
After his Olympic win, Théato continued to participate in races around the world. He won several more races, including the Paris-to-Brussels race in 1903. Théato died in Paris in 1907 at the age of 30.
He is remembered as one of the greatest long-distance runners of his era, and his legacy lives on in the form of the Michel Théato Trophy, the highest honor in Luxembourgish athletics.
5. Tilly Decker
Tilly Decker was a Luxembourgian athlete that specialized in sprinting. She was a competitive and dedicated athlete that worked hard to reach her goals. At the 1948 Summer Olympics she was able to show off her talents in the women's 100 metres event.
This was an incredible accomplishment for her, as it marked her first major international competition. It is likely that she put in a lot of time and effort to prepare for the event, and her performance was admirable.
Tilly Decker was a pioneer for female athletes in her home country, as she was one of the few Luxembourgian women to compete in an international event.
Her presence broke through the traditional barriers that were present at the time, and she was a symbol of hope for young female athletes that wanted to pursue their dreams.
Tilly Decker's performance at the 1948 Summer Olympics was inspiring, and it showed that women are capable of achieving great things. She is an example of how hard work and dedication can pay off, and how anything is possible if you put your mind to it.
Her story is an inspiration to all athletes, and her legacy will live on for many years to come.
6. Marie Muller
Marie Muller is a judoka from Luxembourg. Judo is a martial art form and a modern Olympic sport which originated in Japan. Marie is a practitioner of judo and is likely to have been trained in the sport from a young age.
Judo is a form of combat that focuses on throws and grappling, and requires practitioners to be both agile and strong. It is a sport that rewards skill and dedication, and Marie has likely been dedicated to mastering her craft for many years.
She is a great example of the hard work and dedication required to become a successful judoka. Marie is also an example of the success that can be achieved through hard work and dedication.
She has been able to represent her country of Luxembourg on a global stage and show that hard work and dedication can lead to success. Marie is a great role model for anyone looking to pursue judo and to succeed in the sport.
7. Charles Sowa
Charles Sowa was a Luxembourgian race walker and coach who was born in Schifflange. He had a decorated career, having competed in four different Olympic Games – the 1960, 1964, 1968, and 1972 Olympics.
At the 1972 Summer Olympics in Munich, Charles placed tenth in the men's 50-kilometer race walk event. During his career, he was highly respected as a coach, and his race walking skills were well renowned.
He was a consistent competitor in the Olympics, and his results in the 1972 Games were impressive. Charles Sowa was a fine athlete and coach, and he will always be remembered for his accomplishments.
8. Fernand Leischen
Jean-Fernand Leischen was a Luxembourgian fencer who had the honour of competing in three Summer Olympic Games. He participated in both the individual and team épée events at each of the Olympic Games he attended.
His most outstanding achievement was placing fourth in the team épée event at the 1952 Summer Olympics in Helsinki, Finland.
This result was particularly special for Jean-Fernand as it was the best result he had achieved throughout all three of his Olympic appearances.
Jean-Fernand Leischen was an exceptional fencer who had the dedication and commitment required to compete at the elite Olympic level.
His fourth-place finish in the team épée event at the 1952 Summer Olympics in Helsinki is a testament to his skill and determination.
The fact that he was able to replicate his success in not only one, but three different Olympic appearances, further emphasises the magnitude of his talent. Jean-Fernand Leischen was a remarkable fencer who achieved a great honour by competing in three Summer Olympic Games.
His fourth-place finish in the team épée event at the 1952 Summer Olympics in Helsinki, Finland, was a spectacular accomplishment that will remain a highlight of his esteemed career.
9. Elizabeth May
Elizabeth Nicola "Liz" Holst May is a female athlete from Luxembourg who has an impressive record in the world of triathlon. She has been competing since 2000 and has had an impressive career since then.
In 2011, May became the Aquathlon World Champion, and in 2009 she earned a silver medal at the European Championships. May also represented Luxembourg at the 2004 and 2008 Summer Olympic Games in the triathlon event.
Her success as an athlete is a testament to her hard work and determination. May has undoubtedly been an inspiration to many and has set an example for aspiring athletes.
10. Jeff Henckels
Jeff Henckels is a Luxembourgish archer with a history of competing in the Olympics. He first participated in the 2004 Summer Olympics in the individual men's archery event.
Unfortunately, he was eliminated in the first round by Chen Szu-Yuan, resulting in an overall ranking of 56th place. Despite this, Henckels has been a successful archer in his native Luxembourg, winning multiple national tournaments.
He has also represented his country in international tournaments, such as the World Championships in 2003 and 2007.
His performance in these tournaments demonstrates his dedication and passion for the sport. Henckel's ambition and determination have made him one of Luxembourg's most successful archers.
He continues to be an inspiration to aspiring athletes around the world, and his contribution to the sport of archery is undeniable. Henckels' Olympic journey may have been short-lived, but his commitment to the sport will continue to be a source of pride for his country.
11. Frantz Heldenstein
François "Frantz" Heldenstein was a renowned Luxembourgian sculptor and artist. Born in Colmar-Berg, he dedicated his life to creating incredible works of art.
In 1924, his skill and passion was rewarded when he won a silver medal in the art competitions of the Olympic Games for his famous sculpture titled "Vers olympiad".
This sculpture was an impressive representation of the Olympic spirit and embodied the strength and determination of athletes who competed in the games. Heldenstein's works were praised for their intricate details and captivating style, which made them stand out from other sculptures of the time.
He was a master at combining traditional and contemporary art and his sculptures were considered to be among the best in Europe. Although he passed away in Luxembourg in the early 20th century, his legacy as an artist continues to inspire generations of aspiring sculptors.
Through his works, Heldenstein was able to leave a lasting impression on the art world and his name will always be remembered as one of the greatest sculptors of his time.
12. Josy Stoffel
Josy Stoffel was an outstanding athlete from Luxembourg who made his mark in the world of gymnastics. He was born in the town of Differdange and had the honor of participating in five consecutive Olympic Games, an incredible feat in and of itself.
Unfortunately, Stoffel never got to experience the exhilaration of standing on the podium to receive a medal, but his accomplishments still made a lasting impression. Stoffel's commitment to the sport of gymnastics was evident in his ability to compete in five Olympics.
This is an achievement that takes a great deal of hard work, dedication, and stamina.
Not only did Stoffel have to dedicate countless hours to perfecting his routines and maintaining an impressive level of physical fitness, he also had to remain mentally and emotionally prepared to compete at the highest level. Stoffel's legacy lives on in the world of gymnastics, even though he never earned an Olympic medal.
He is remembered for his tireless work ethic and unwavering commitment to the sport. His performances in the Olympics were inspiring to future generations of athletes who look up to him as an example of what can be achieved with dedication and perseverance.
13. Julie Meynen
Julie Meynen is a Luxembourgian swimmer who has competed in the women's 100 metre freestyle event at the 2016 Summer Olympics. Meynen has also made her mark in the world of swimming by representing Luxembourg at the 2019 World Aquatics Championships in Gwangju, South Korea.
At this event, she participated in both the women's 50 metre freestyle and the women's 100 metre freestyle events. Meynen has demonstrated her dedication and talent in the sport of swimming by competing at the highest level of competition.
Her journey in competitive swimming has taken her to multiple competitions, as she strives to be the best Luxembourg swimmer she can be.
Meynen's success reflects her hard work and commitment to excellence in the sport, as she continues to make her mark in the world of swimming.
14. Alwin de Prins
Alwin de Prins is an accomplished athlete who competed in swimming at the international level. Born in Dendermonde, Belgium, he began his career representing Luxembourg in 1995 at the European Championships held in Vienna, Austria.
He competed in various events, including freestyle, backstroke, breaststroke and butterfly, and was a successful competitor in each. His hard work and dedication paid off, as he managed to place in the top ten in several of his races.
Although he retired from competitive swimming in 1999, his legacy lives on and he is remembered as one of Luxembourg's best swimmers. He is now a motivational speaker and coach, inspiring others to strive for excellence in their endeavors.
15. Lara Heinz
Lara Heinz is a retired Luxembourgian swimmer who was known for her prowess in sprint freestyle events. She set two national records, one for the long course freestyle and one for the short course freestyle.
At the 2000 Summer Olympics in Sydney, she made her Olympic debut as a 19-year-old, competing in the 50 and 100-metre freestyle.
Heinz was a remarkable swimmer and her impressive performance at such a young age demonstrates her talent and dedication to the sport. Heinz's achievements in the pool are impressive, with national records in both long and short course freestyle events.
She worked hard to become a successful swimmer and her Olympic debut at the young age of 19 is a testament to her hard work and dedication.
She was an inspiration to many young swimmers, showing them that hard work and dedication can bring great success. Heinz was a successful swimmer in her own right, but she also paved the way for future swimmers from Luxembourg.
She showed that anyone, no matter their nationality, can compete at the highest levels. Her legacy will live on in the minds of many swimmers, and her achievements will continue to inspire others to strive for greatness.
16. David Fiegen
David Fiegen is a Luxembourgian middle distance runner who has achieved great success in the 800 metres. He is well known for his remarkable performance at the 2006 European Athletics Championships in Gothenburg, where he won the silver medal.
This was a major accomplishment, as it marked the first ever medal in the history of the championships for an athlete from Luxembourg. Fiegen's silver medal was a great source of pride for Luxembourg and its athletics community.
His success has inspired many athletes in the small European nation to pursue their dreams and strive for greatness.
It has also highlighted the importance of having a strong commitment to training and dedication to the sport in order to achieve success. Fiegen's achievements have been an incredible motivation for many Luxembourgian athletes.
He has proven that with hard work and dedication, anything is possible. He is an inspiration for all athletes, not just those from Luxembourg. His success has shown that even with limited resources, an athlete can still reach their goals and excel in their chosen sport.
17. Norbert Haupert
Norbert Haupert is an accomplished athlete and politician from Luxembourg. He was an active athlete for many years until his retirement, during which time he achieved considerable success in his sport.
After taking a break from sports, Haupert decided to enter the political arena and joined the Christian Social People's Party (CSV). He was successful in his political career and was eventually elected to the Chamber of Deputies, where he currently serves.
Haupert is well-known in Luxembourg for his sporting achievements, having competed at the highest level and won several European titles.
He was also an advocate for his country and was involved in the organization of many sporting events, including the Luxembourg Open, which he co-founded. Haupert has consistently demonstrated his dedication to the betterment of his country during his time as a politician.
He is committed to fighting for the rights of disadvantaged groups, as well as promoting Luxembourg's interests in the European Union. In addition, he has taken an active role in the development of both local and international policies to ensure the well-being of the nation.
Overall, Norbert Haupert has proven to be a successful athlete and politician. He is an exemplary figure in Luxembourg and has made lasting contributions to the nation.
Through his dedication to sport and politics, he has worked hard to serve the people of Luxembourg and ensure their well-being.
18. Jean Jacoby
Jean Lucien Nicolas Jacoby was a remarkable artist from Luxembourg. He was a very accomplished painter, sculptor, and designer, and he was able to use his diverse skill set to make an impact in the art world.
Jacoby was especially successful in the Olympic art competitions, becoming the most successful Olympic artist ever by winning gold medals in both 1924 and 1928. This impressive feat is a testament to Jacoby's talent and dedication to his craft.
Jacoby had a passion for painting and sculpting, and he was able to use his skills to create works of art that were both unique and beautiful. He was also a great designer, able to create pieces that would captivate an audience.
His work was so admired that he was awarded two Olympic gold medals in the art competitions, making him the first ever Olympic artist to achieve such success. Jacoby's success in the Olympic art competitions is a testament to his talent, creativity, and hard work.
His work was admired throughout the art world and his ability to capture the essence of his subject is still celebrated today.
His success in the Olympic art competitions is an inspiration to all aspiring artists and a reminder of what is possible when you put your heart and soul into your craft.
Conclusion
Luxembourg has celebrated many of its great Olympic athletes over the years. From athletes like Josy Barthel to Marie-Therese Feltes-Schmit, these athletes have brought home numerous medals for the country.
Luxembourg is proud of its Olympic athletes and continues to strive for excellence in the world of sport.